Good afternoon. Much of Houston is seeing a reprieve from storms after a band of showers moved through the region around noon. It looks as if rain showers will remain somewhat scattered and non-threatening through the late afternoon or early evening hours. The main event is still offshore, and will reach our region later tonight.
Speaking of the main threat, Tropical Storm Nicholas retains 60 mph winds as of 1 pm CT, and continues to move north toward the Texas coast. It likely will make landfall near Matagorda Bay later this evening. The storm covers nearly all of the western Gulf of Mexico this afternoon.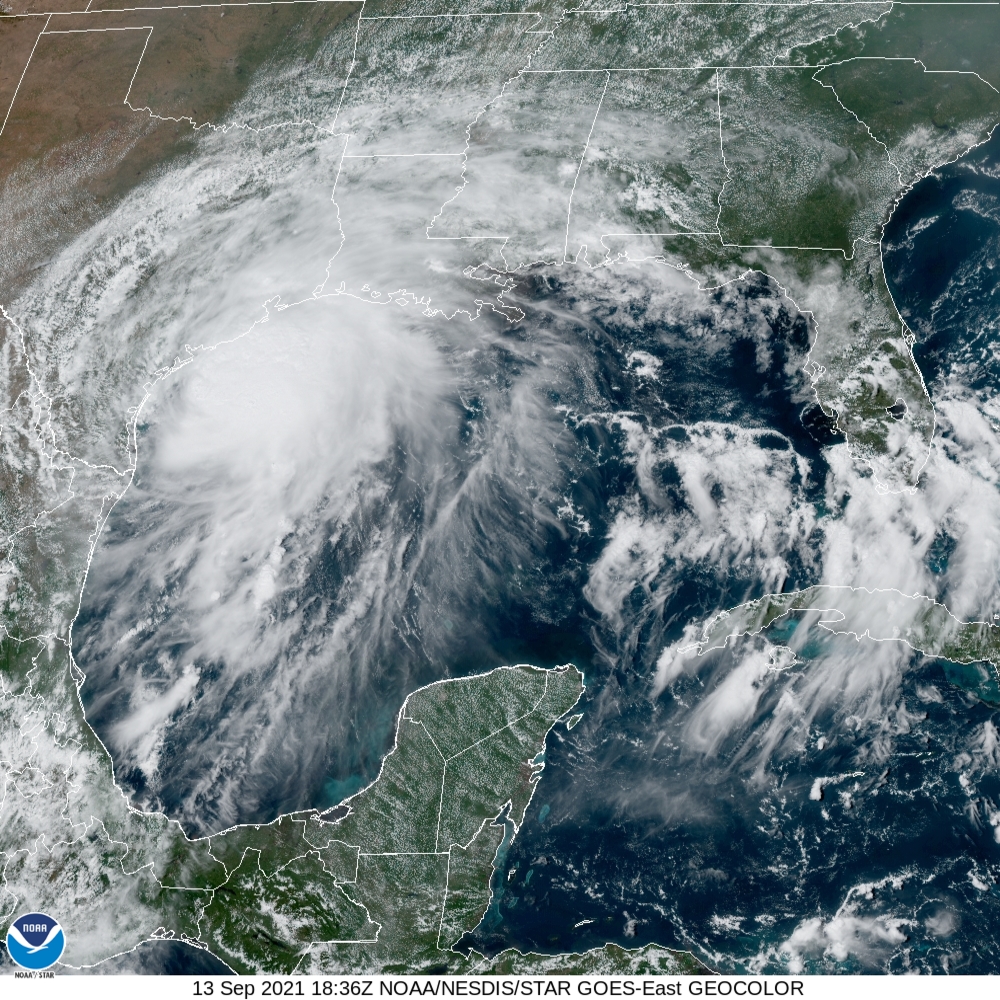 Throughout the day, we've been getting our first inputs from high-resolution models about rain accumulations tonight and on Tuesday for the Houston metro area. The early returns suggest that most of Houston may fare pretty OK from rain dropped by Nicholas. We still have some very serious concerns, however. Let's discuss.
Our confidence is increasing that a line of storms associated with the core of Nicholas will move into our region from the southwest tonight. It looks like these storms will reach Brazoria County around midnight, or shortly thereafter. Then they should progress toward downtown and the I-45 South corridor some time after midnight and before 6am CT on Tuesday. This is a little slower than previously anticipated, and may give Houston residents a few hours after sunset this evening before roadway conditions deteriorate. (Gusty winds will probably also arrive in Harris County around midnight, or after).
The other major shift we've seen in some of the model guidance is that the threat for heavy rainfall is becoming more concentrated along the coast, in places like Brazoria, Galveston, and Chambers counties as well as the Clear Lake area of Harris County. If this forecast holds, areas inland of Interstate 10 may see only a couple of inches tonight, whereas the coast will face a higher threat of 5 to 15 inches. One of our big questions right now is whether the heaviest precipitation falls offshore, or along the coast in places like Matagorda, Sargent, Freeport, and Galveston Island.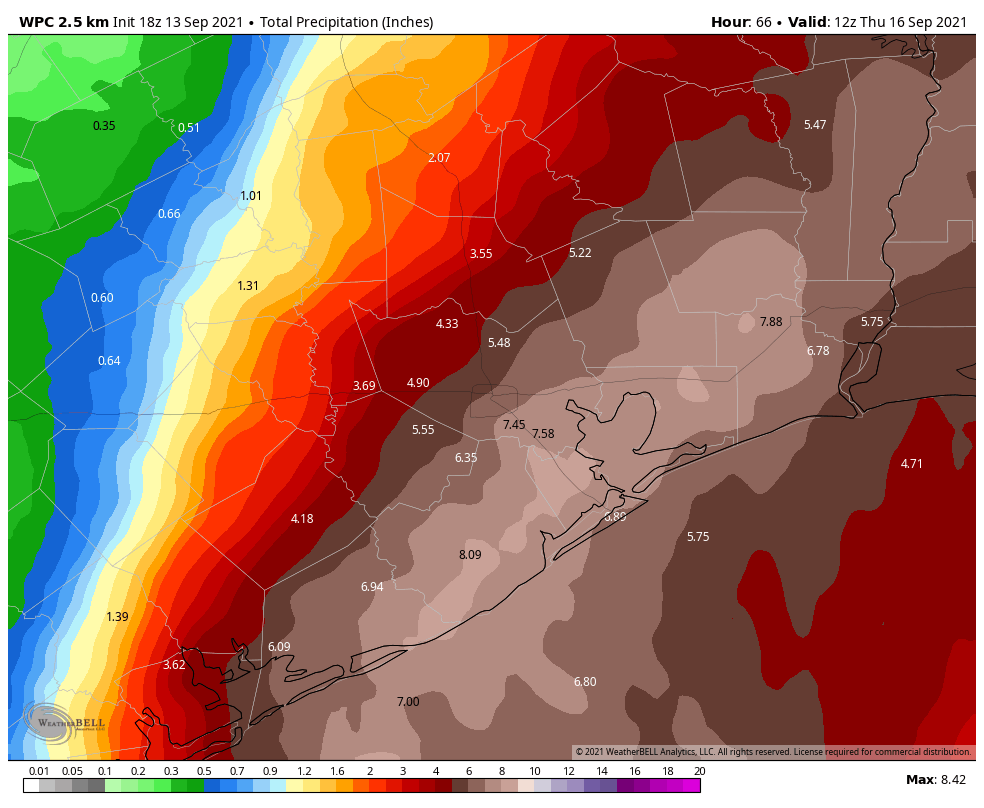 Matt and I have discussed this quite a bit this afternoon, and for now we're holding to a Stage 3 flood scale warning for the entire Houston metro area. But that probably oversells the threat to locations north of Interstate 10. We're going to continue to look at more data and decide whether to reduce our flood scale warning later today. We'll leave you with this: It's OK to have some hope about the Nicholas forecast, but we still have a lot of questions and a very explosive, tropical air mass headed this way.
Our next update will come at 6 p.m.