Good morning. We are now about half-way through the month of September, and so far this month Houston has enjoyed slightly cooler than normal conditions. Looking ahead, however, it does appear as though the second half of the month will be warmer than normal, with highs climbing back into the mid-90s for much of next week, and possibly beyond as a high pressure ridge builds over the region. The good news is that, despite the formation of Tropical Storm Fiona in the Atlantic Ocean on Wednesday, we have few local concerns about the tropics during what typically is the peak of the season for the Gulf of Mexico.
Thursday
A bit of dry air is holding on this morning, but low temperatures across Houston are generally warmer than they have been the last couple of days. This trend will continue as the onshore flow establishes itself, and pushes humidity levels back up to summertime levels this weekend. Highs today will likely reach about 90 degrees, or slightly above, under mostly sunny skies, with light winds. Areas south of Houston, particularly near Matagorda or Galveston bays, have a slight chance of seeing some afternoon showers and thunderstorms. Lows tonight will drop into the mid-70s for most of the area.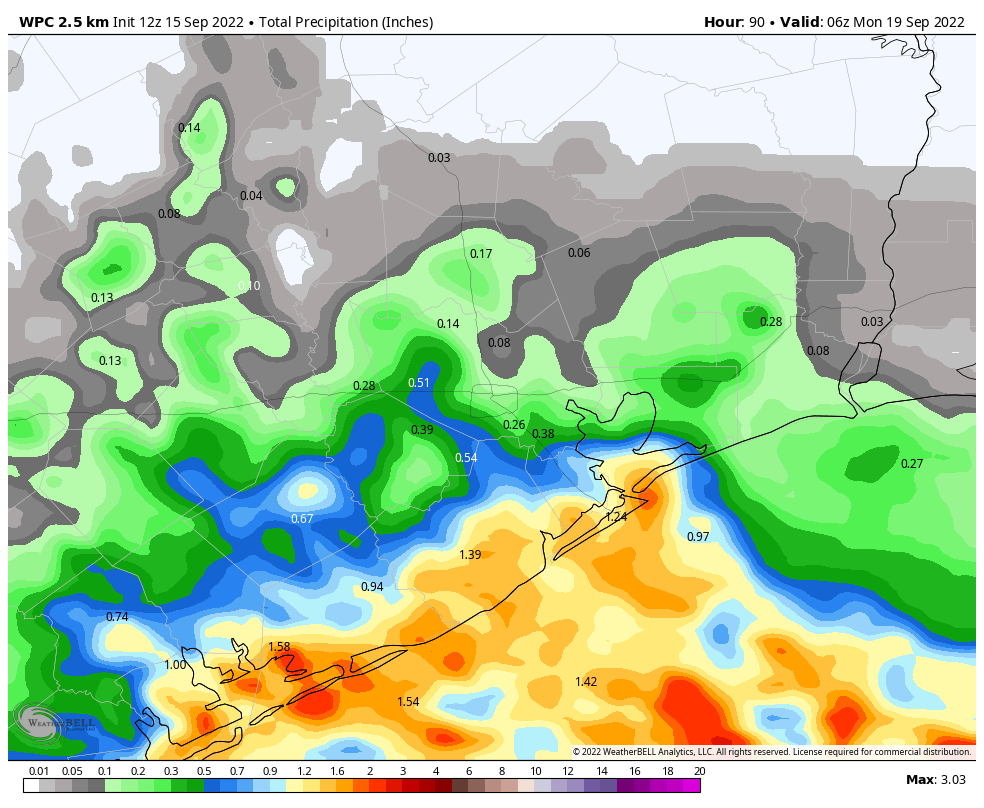 Friday and Saturday
Atmospheric moisture levels should spike on Friday and Saturday, and this will lead to some reasonably healthy daily rain chances in the range of 50 or 60 percent for coastal areas, up to about Interstate 10. The northern half of the region, however, is likely to remain mostly dry. This could be a situation where the coast picks up 1 or 2 inches of rain, and areas such as Tomball or The Woodlands maybe catch a sprinkle here or there. Highs, otherwise, will be in the low 90s with mostly sunny skies.
Sunday
This should be another mostly sunny day, but with rain chances perhaps half that of the previous two days as high pressure starts to build over the area. Expect highs in the low 90s.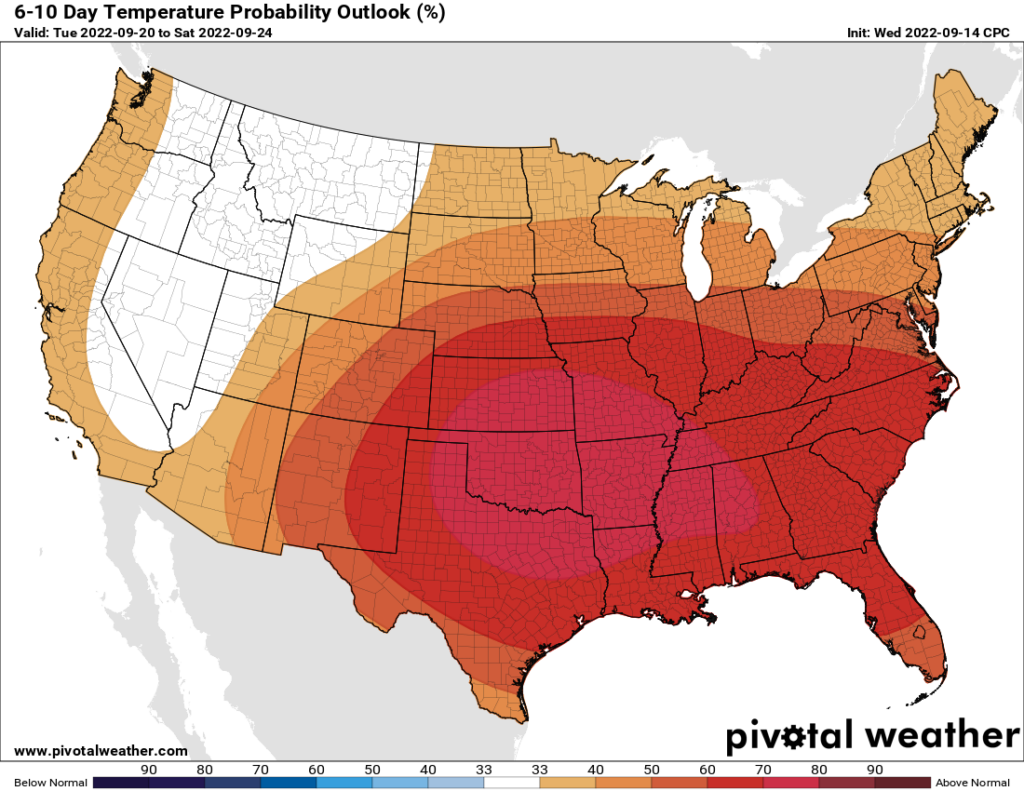 Next week and beyond
There is no way to sugarcoat things about next week. As high pressure comes back into play, the region is going to see fairly warm conditions, with high temperatures likely in the mid-90s. With the sea breeze the atmosphere may be able to squeeze out a few showers during the afternoon, but for the most part these should be mostly sunny days. I don't see anything significantly changing until at least next weekend, and perhaps not then. Our next cold front is probably not coming for at least 10 to 14 days, and while there are some hopeful signs in the models at that time, there's no guarantee of one then. So yeah, summer's back.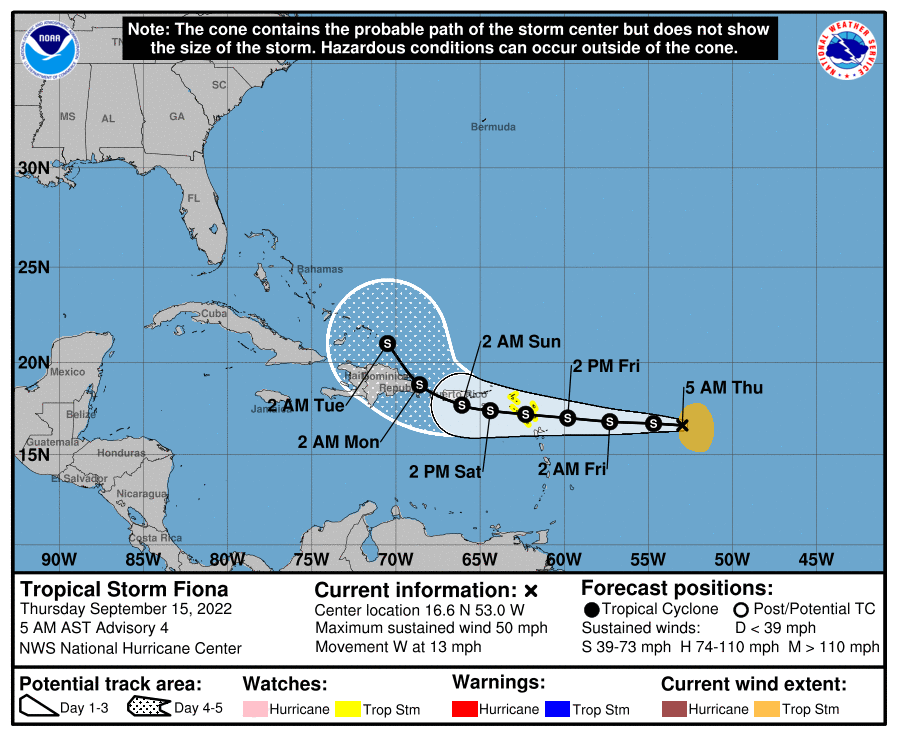 Tropics
Tropical Storm Fiona formed on Wednesday, and it should affect Puerto Rico, the Dominican Republic, and other Caribbean Island this weekend. But as we've been suggesting for a couple of days, this system is very probably not bound for the Gulf of Mexico, and in fact it should turn north before approaching Florida or the Southeastern United States. Beyond Fiona the tropics are fairly quiet, which is great for mid-September.