Houston certainly hasn't had a cold winter, which we've discussed before, and any vestiges of cold air at this point of the year will be fleeting. But that doesn't mean we can't have a few last gasps.
And that's what we're going to get tonight. Strong northerly winds on Saturday and Sunday have brought a lot of dry, colder air into the region. And tonight as winds die down we will see ideal cooling conditions under clear skies.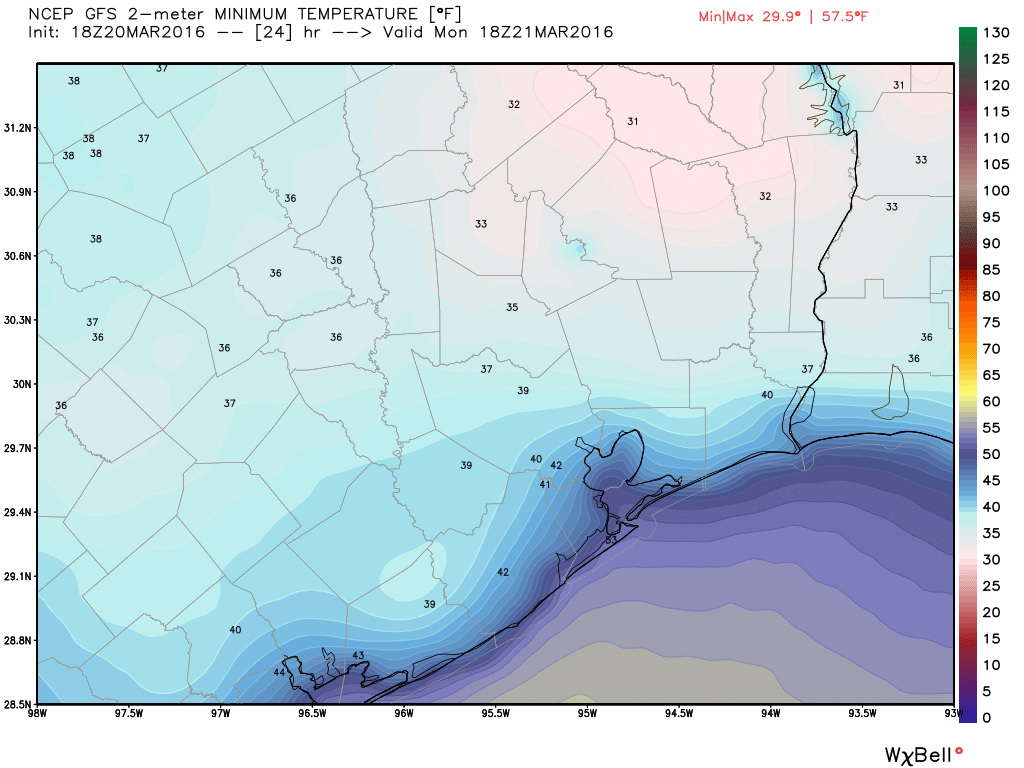 For much of Houston that means lows in the upper 30s to around 40 degrees. But it is possible that northern areas, say Conroe and points north, might briefly see freezing temperatures tonight. Although we'll continue to see some cold fronts through May, this is probably the coldest we're going to get until late next fall.
As I say, the cold air won't last, but Monday will turn into an exceptional day after the cold start. We'll see highs in the upper 60s, light winds and lots of sunshine. Enjoy!