Houston's weather will remain unsettled for a couple of more days, with the potential for briefly heavy rainfall, before a stronger cold front arrives on Saturday and brings significantly drier air with it. This will bring one of the last extended periods of spring-like weather to us this season, so enjoy!
Thursday
Although a weak front has limped through Houston and off the coast—winds are generally out of the north to northeast across the region—the atmosphere remains unstable. Therefore we'll likely continue to see at least a handful of storms moving from west to east across the region today. These will bring showers and possibly a few strong thunderstorms to some areas, while others of us see mostly clouds. Highs today will be in the mid-70s, and lows tonight should drop into the 60s for most, with low 70s right along the coast.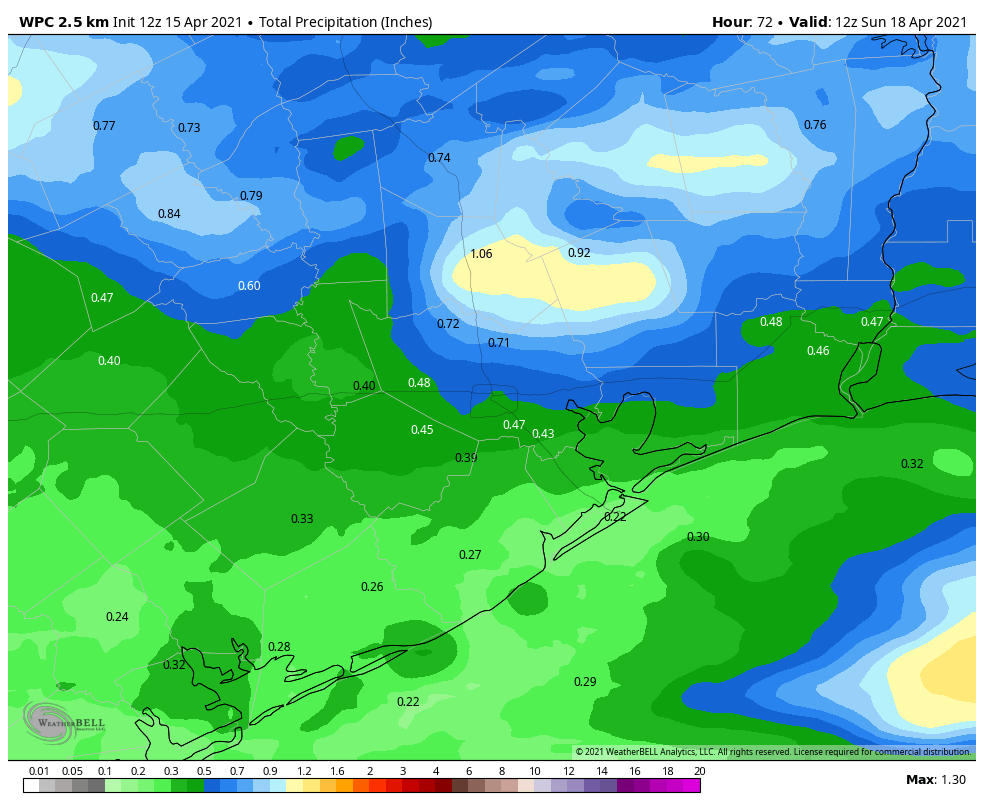 Friday
Winds will shift to come from the south as the onshore flow resumes. This, combined with an approaching front, will set the stage for pretty healthy rain chances on Friday afternoon and Friday night. The greatest accumulations are likely north of Interstate 10, where much of the region should see 0.5 to 1.0 inch of rain, with isolated areas seeing more. Totals south of I-10 will likely see 0.5 inch of rain or less, on average. The front itself should move into Houston late Friday night or early Saturday morning, reaching the coast by sunrise. As a result, overnight lows will range from the 50s, well inland, to around 70 right on the coast.
Saturday
In the wake of the front, I think we'll see rain showers ending by around sunrise, give or take an hour. Winds will kick up, gusting up to 25 or 30 mph out of the north before dying back during the evening hours. With mostly cloudy skies, I expect highs to max out in the upper 60s for most areas, with lows Saturday night dropping into the low-50s in Houston, with cooler conditions inland, and slightly warmer ones along the coast.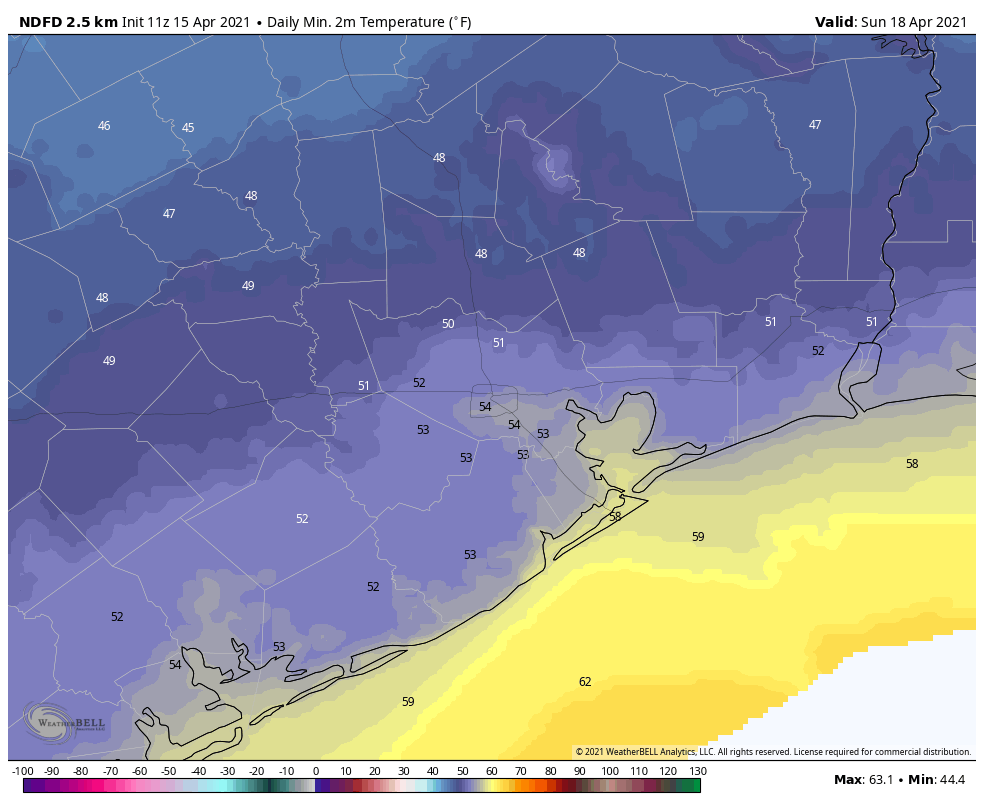 Sunday
A pleasant, springtime day with highs in the upper 60s and at least partly sunny skies. Sunday night's lows will be similar to Saturday night, or possibly a couple of degrees cooler.
Next week
We can probably expect the first half of next week to remain dry, with highs in the 70s, and cool nights. After that time the onshore flow will resume, launching a warming trend before there's the potential for another front to push into Houston late next week.