Situation update: Today, all clubs and bars in Houston and Harris County will close for at least 15 days. Restaurants will provide take-out service only. Residents are advised to remain home unless they are grocery shopping, visiting a physician, or on other essential business. These are very difficult measures both socially and economically, but as we explained Sunday, at this point they are essential to help manage the spread of COVID-19. Now, on to the weather.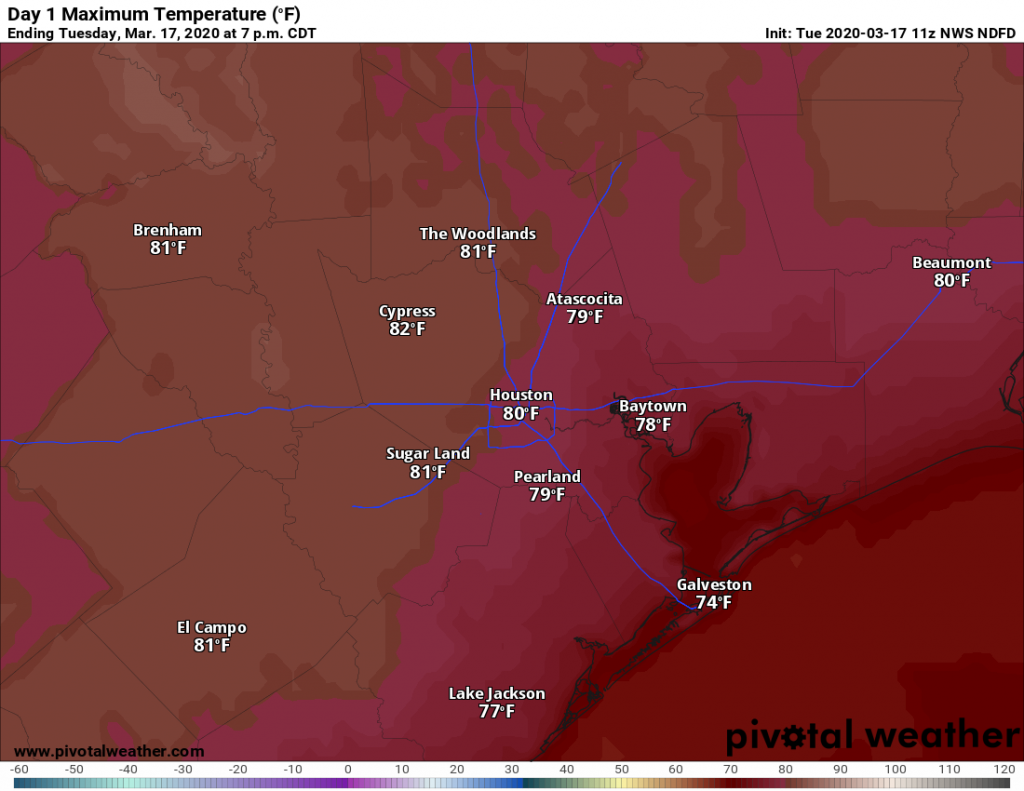 Tuesday
St. Patrick's Day in Houston will be warm, humid, and cloudy. We have been in this same pattern, more or less, for more than a week and it's not going to change until Friday. There is some patchy fog this morning that will burn off later today, with some light southeast winds at the surface, blowing at about 10 mph. Highs will reach around 80 degrees, with lows Tuesday night falling only to around 70 degrees. A capping inversion should keep a lid on any rain chances. Expect pressures to increase for firing the head coach-general manager of the Houston Texans after trading an amazing wide receiver for a second-round pick, a bad contract, and six rolls of toilet paper.
Wednesday
Did you read Tuesday's forecast? Good, because it's pretty much the same, although winds from the southeast may be a tad gusty. (And yeah, we're still going to want Bill O'Brien fired on Wednesday, too).

Thursday
Thursday will bring another similarly gray, humid day although there's a chance the cap may break, with at least northern and western areas seeing some moderate rain chances. The heavier stuff will have to wait for the weekend, however.
Friday
It still appears as though the front will reach the northwestern parts of the Houston metro area on Friday around noon, and push off the coast before midnight. The front will also usher in better rain chances on Friday, perhaps beginning during the morning hours. There's still some uncertainty about totals, but most of the region except for the immediate coast should get a good soaking. Lows Friday night will probably drop into the 50s.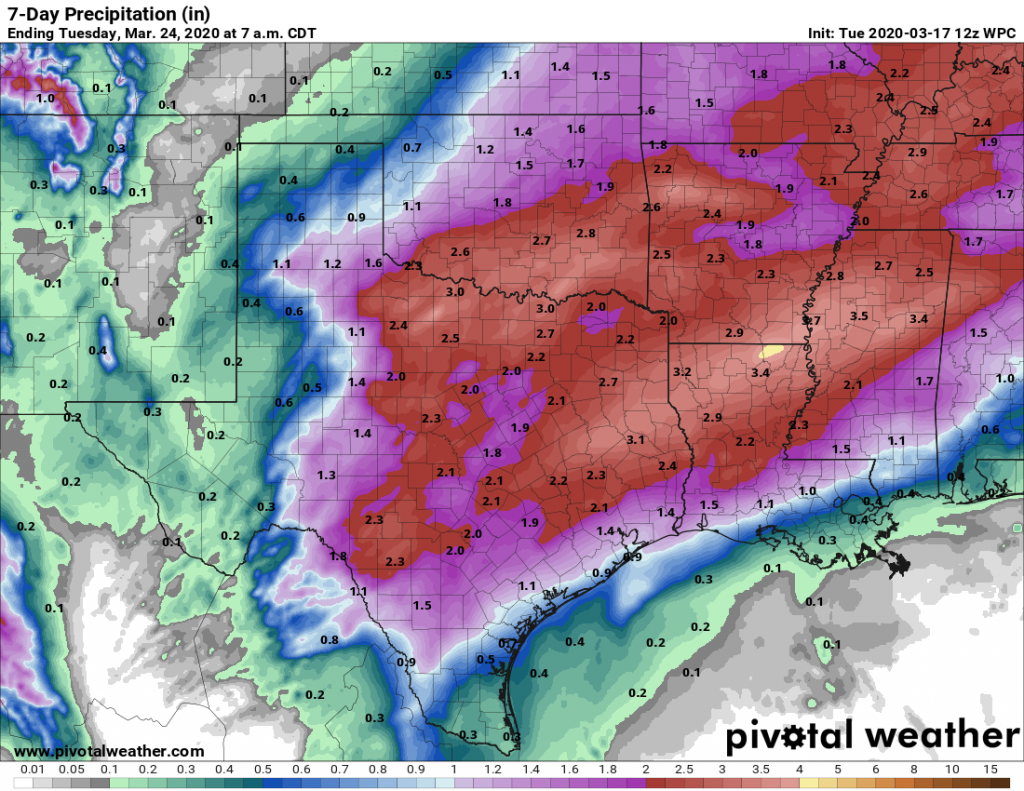 Saturday and Sunday
The weekend looks fairly wet and fairly cool, with rain chances both days above 50 percent (see accumulation map above). Look for highs in the 60s with lows in the 50s.
Next week
Rain chances taper off on Monday, and we should see highs climb back up to around 80 degrees. I think we'll see a mix of more sunshine along with clouds beginning on Monday or Tuesday.