Thursday, 3:30pm CT—I hope everyone is enjoying the pleasant weather. At mid-afternoon the temperature in Houston is 90 degrees, with 45 percent humidity and mostly sunny skies. It is hard to beat this for the end of August. With that said, we wanted to provide a quick look at three tropical systems of interest because there's been some chatter and concerns about them.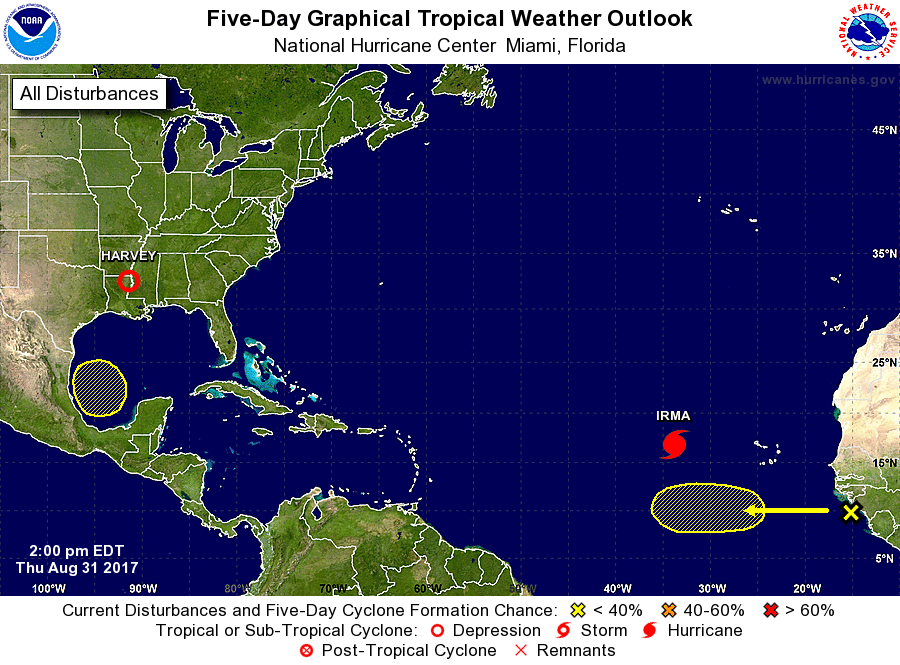 Yellow blob near Texas
When we see low pressure systems in the Gulf at this time of year, normally we're pretty nervous. However a cold front seems likely to move into Texas next week (reaching Houston perhaps by Thursday), and this should keep any tropical mischief south of the upper Texas coast. At this time we do not have major concerns about heavy rainfall next week, although we'll continue to monitor the forecast. What we are doing is starting to get excited about the season's first cold front, arriving about two weeks early (if it does in fact make it through).