Clear skies have allowed temperatures to cool down this morning, and more importantly they've afforded most of the region a good view of the total lunar eclipse. The Earth passed between the Sun and Moon just as the Moon set, and Sun rose over southeast Texas on Wednesday morning.
Wednesday
Southerly winds have returned to Houston, and this will allow temperatures to climb today to about 70 degrees under partly to mostly sunny skies. All in all, it should be a fairly pleasant day for the region, with temperatures tonight 10 to 15 degrees warmer than Tuesday night.
Thursday
Thursday will be even warmer, with highs in the mid-70s as southerly winds draw in warmth to the region. Some scattered, light showers are possible during the afternoon, evening, and overnight hours as a cool front approaches the area, and moves through. It should be off the coast before sunrise on Friday.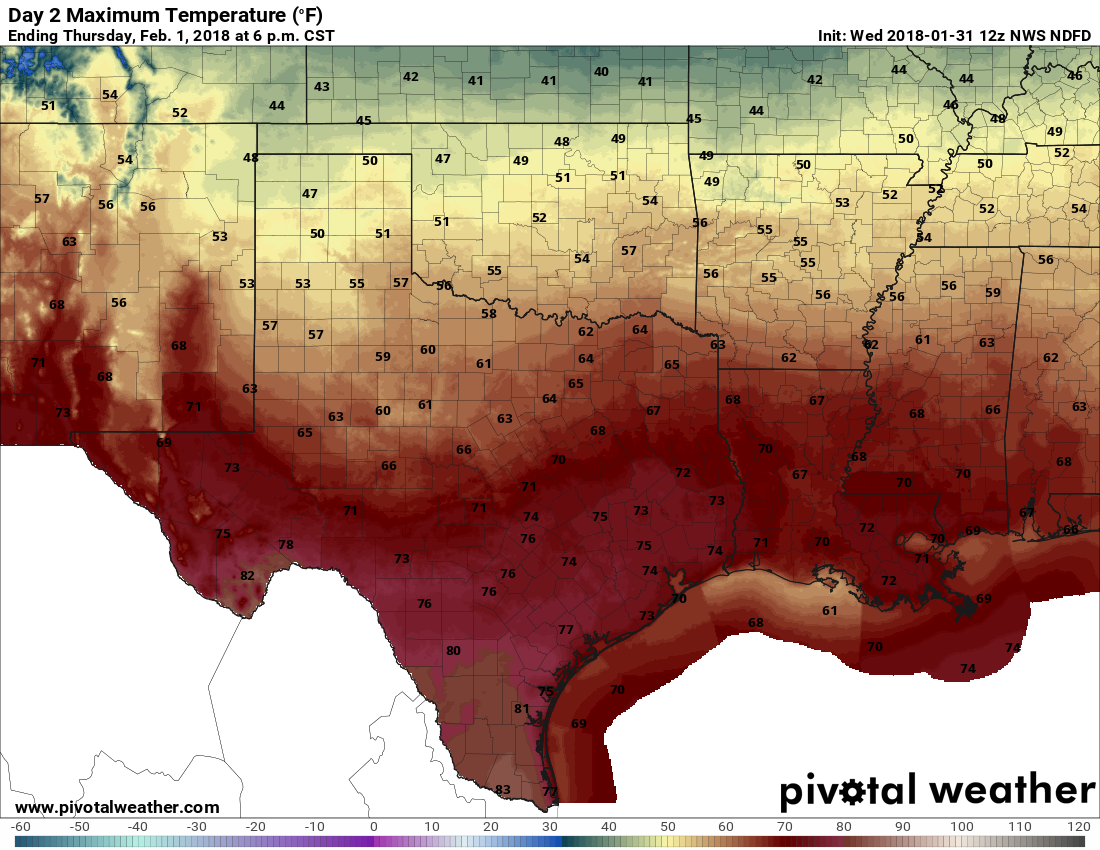 Friday
A much cooler day, with mostly cloudy skies and highs generally in the upper 50s. Winds will be out of the north, but I don't think they'll be too gusty like they are after some cold fronts we get. Lows Friday night should fall into the 40s for most of the region.