Temperatures have fallen into the mid- to upper-30s across most of the metro area this morning, with only areas immediately along the coast holding on to 40-degree readings. Clear skies tonight will allow for another chilly night before Houston warms up for the weekend. Most of next week looks unseasonably warm, likely with a string of nights in the 60s, and much of the rest of February will probably see above normal temperatures. Probably, this recent strong front represents the last gasp of truly cold air this season.
Thursday
Overcast skies this morning will begin to clear by or before noon, but a persistent northwest wind will continue to bring cold air into the region. This should limit high temperatures to about 50 degrees for most, with wind gusts above 20 mph making conditions feel cooler. Winds should die down somewhat overnight, and along with clear skies, this will help inland areas get down into the mid- to upper 30s again.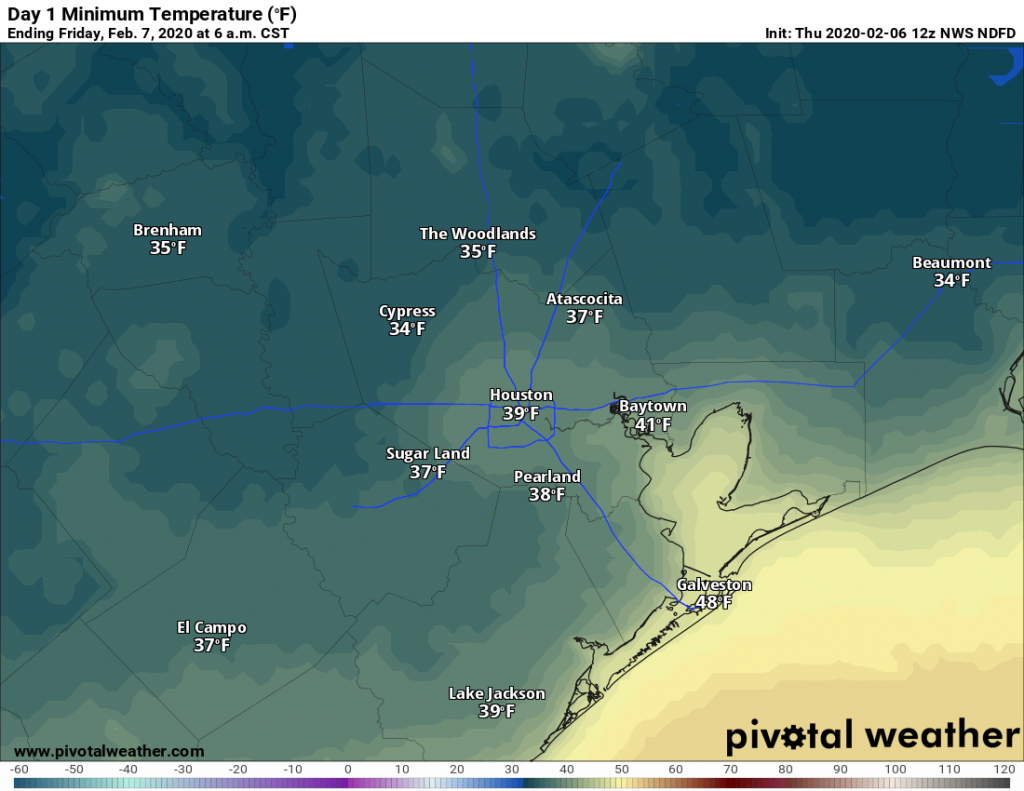 Friday
Onshore winds return Friday, but skies will be sunny all the same. Expect highs in the upper 60s to around 70 degrees with rather pleasant conditions. With the influence of southerly winds, lows on Friday night will likely only drop into the 50s for most of the area under mostly clear skies.