Good morning, and happy Go Texan Day! Throw on the boots and enjoy the beautiful weather today (and tomorrow).
Today
We are starting Friday a good bit milder than yesterday. Most locations are in the upper-30s to low-40s. The balance of the day should feature wall to wall sunshine. It looks absolutely splendid. Yesterday's 61° should warm close to 70° this afternoon. If you're heading out to the BBQ Cook-Off, just soak it all in.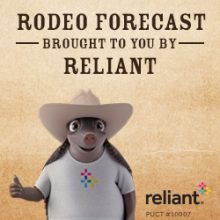 Temperatures should ease back from about 70° at 3 PM into the upper-50s by 7 PM.
Saturday
It will be another beautiful day tomorrow. If we are seeking blemishes, there should be a few more high clouds in the sky and pollen remains fairly high. But aside from that, it should be outstanding. Morning lows in the upper-40s will warm into the low-70s by afternoon.
Sunday
One thing you will notice this weekend is that the winds are going to gradually become more noticeable as we move forward. Onshore flow on Saturday will pick up further on Sunday. Look for southerly winds to build to about 10 to 15 mph sustained, with gusts over 20 mph at times. Add about 5 to those values for the coast and bays.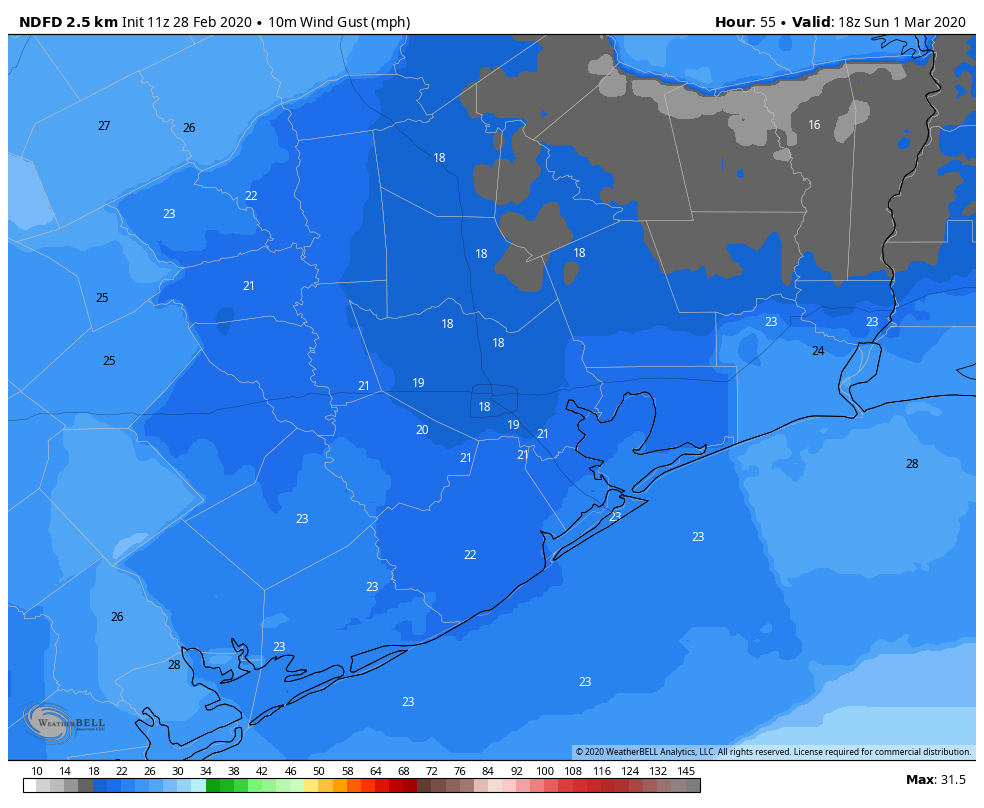 Aside from the wind, Sunday should be a typical mild late winter day in Houston. Look for a mix of clouds and some sun. Sunday won't be a washout, but a few showers are likely in spots through the afternoon. Don't alter any plans at this point, but just be aware of that chance. With stronger onshore flow Sunday, temperatures will start close to 60°and warm into the low- or mid-70s.