Coastal fog is driving down visibilities this morning, and we're going to have one more day in this warm, soupy weather before a cold front clears things out and brings several days of fine sunshine to the region. We're monitoring today and tonight for the possibility of storms, but again we think the worst of this system will likely pass mostly north of the metro area.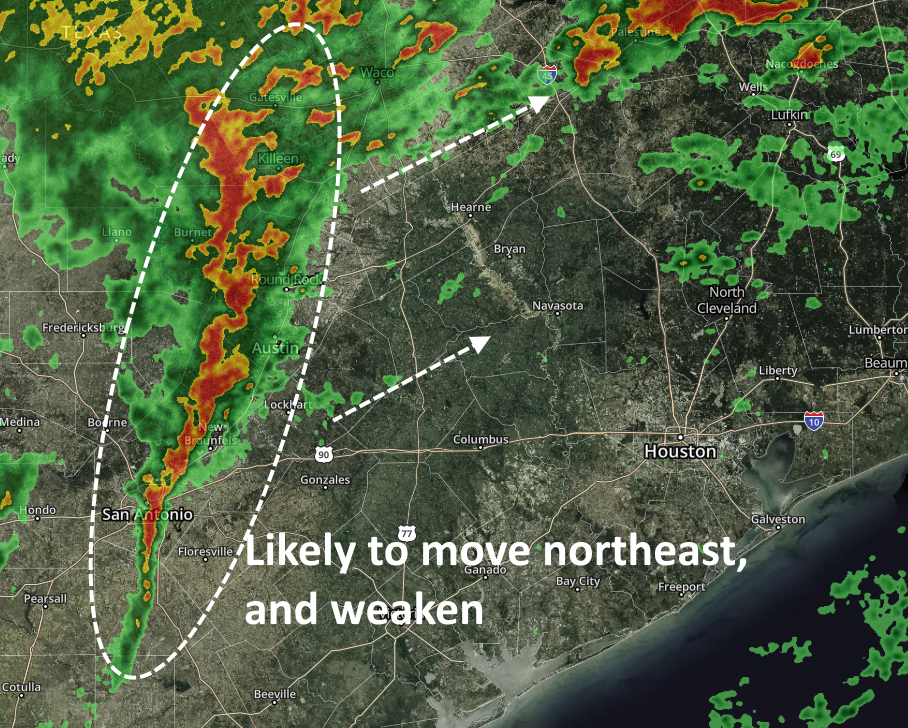 Wednesday
There's a pretty strong line of thunderstorms shown on the radar image above, but the models suggest a movement that should keep most, if not all of the stronger thunderstorms north of the Houston region, including Montgomery County. As a result, we expect today to be a cloudy day, with a good chance of rainfall lingering into the evening hours. I'd expect accumulations of perhaps one-half inch or more (if you're unlucky enough to get hit by one of the few thunderstorms) north of Interstate 10, with less closer to the coast. Highs will reach near 80 degrees before a front slowly moves in to drop temperatures in the 50s overnight.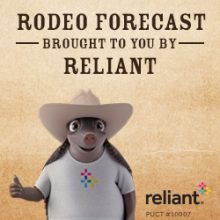 For the rodeo this evening, we expect rain chances to fall off around sunset, so while we can't guarantee dry weather, more likely than not there won't be too many rain drops. Temperatures will drop into the upper 60s this evening, with light winds. The stronger winds associated with the front probably won't arrive until after midnight.
Thursday
Skies should become partly to mostly sunny some time on Thursday morning, with the potential for gusts of around 20mph. These winds should die down a bit later in the day, with high temperatures probably pushing up to around 70 degrees.