On Tuesday afternoon some strong storms developed over the central Houston area and then migrated to the northwest, causing temporary street flooding issues near downtown and over the Cypress area. This pattern of isolated to scattered showers and heavy thunderstorms will continue for the next couple of days, before more widespread rain is possible on Friday and through the weekend.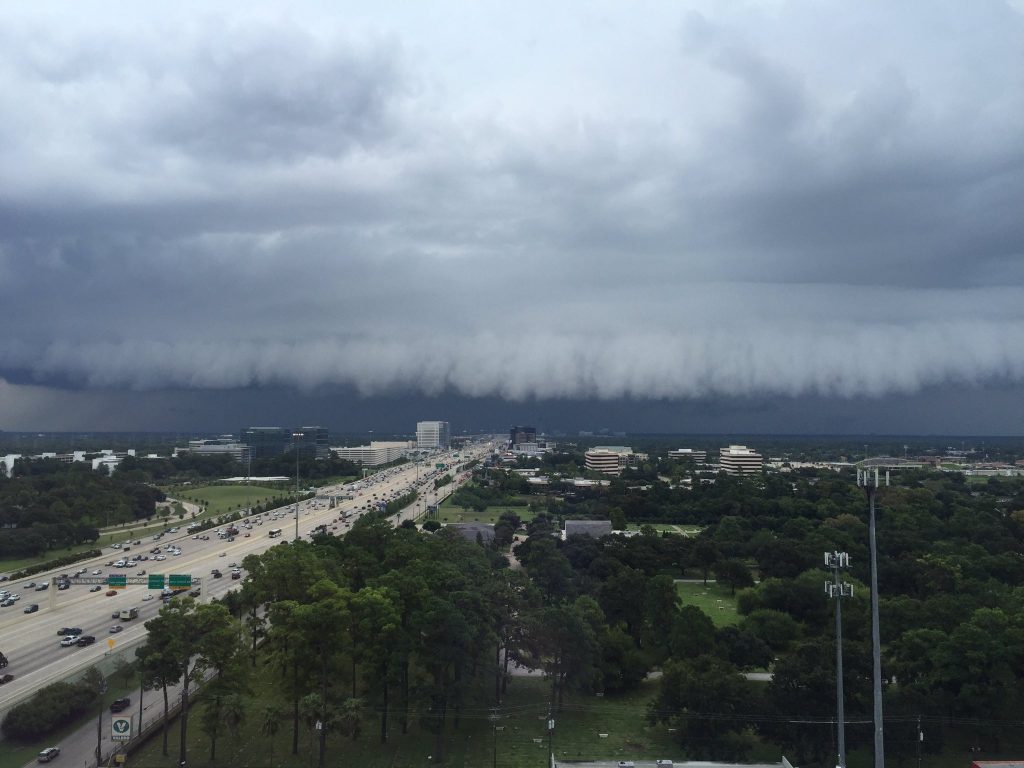 Wednesday and Thursday
Some modest high pressure should limit showers and thunderstorms on today and Thursday, allowing for partly sunny skies and highs around 90, or in the low 90s. Storms probably won't develop inland until the afternoon hours when daytime heating nears its peak.
Friday through Monday
As pressure fall slightly, and access to moisture from the Gulf of Mexico increases, I expect more widespread showers and thunderstorms for this weekend, and early next week. As we've been seeing this week, heavy storms will develop in some areas of town, but not others, so it's difficult to pinpoint exact rain chances. Still, most of the area should see about one inch, with isolated areas seeing double or triple that, and other areas less.