I hope everyone had a wonderful Thanksgiving! If you choose not to burn calories fighting shoppers today, you'll have clouds and humidity to contend with in and around the Houston area.
TODAY
I've been apt to describe this weather pattern as "obnoxious," because it is. It's a lot of clouds, a lot of humidity, tricky temperatures, and some light rain. It makes forecasting and planning for each day a little annoying. Anyway, today will be similar to Thanksgiving: Warm, humid, cloudy, and a few showers around (nothing major).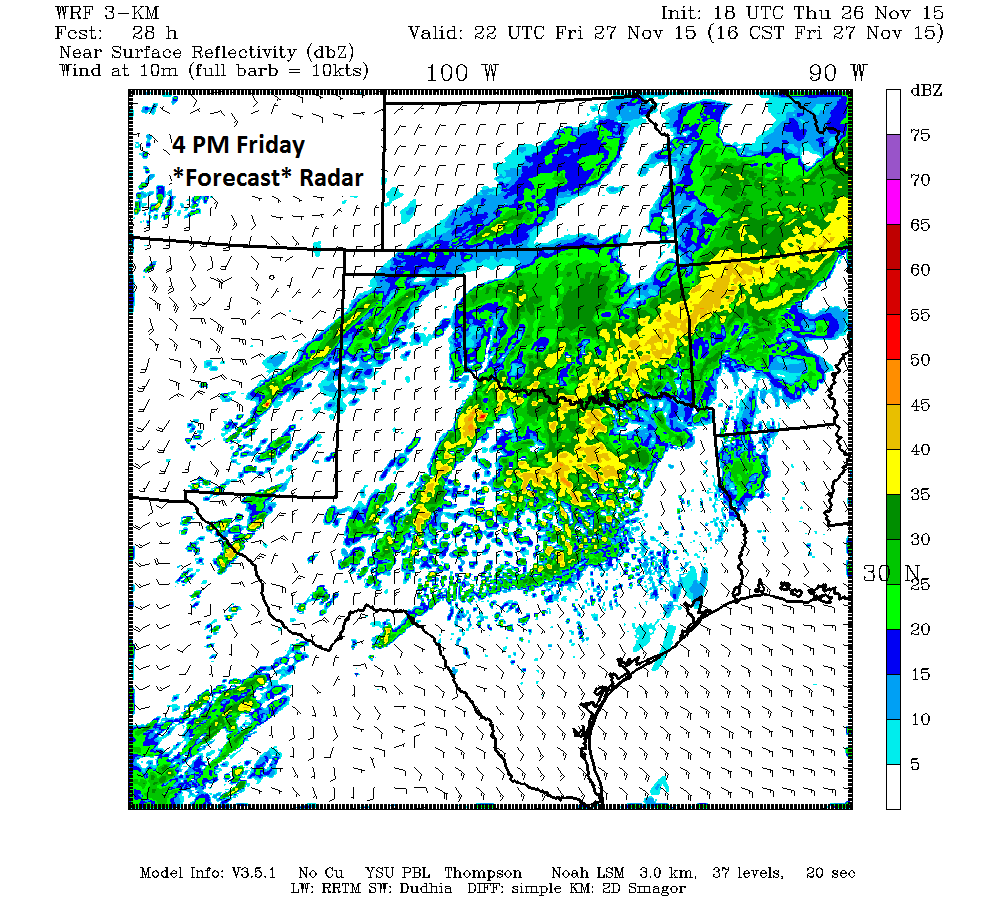 We hit 77° on Thanksgiving, making it the warmest Thanksgiving Day in Houston since way back in 2012 when we also hit 77° that day. We'll end up somewhere around that number today too.