Eric touched on the flooding issues for our friends to the east in the Sabine River basin yesterday. Check that post and visit the NWS Lake Charles website for the latest. Locally, here are the latest flood gauge levels and forecasts around Houston.
We got away with a mostly quiet Thursday. Judging by the weather model trends, today will hopefully have a similar outcome.
TODAY
The upper low over Mexico the last couple days is projected to end up over South Central Texas this afternoon. That means we are slowly drawing closer to the end of this frustrating weather pattern.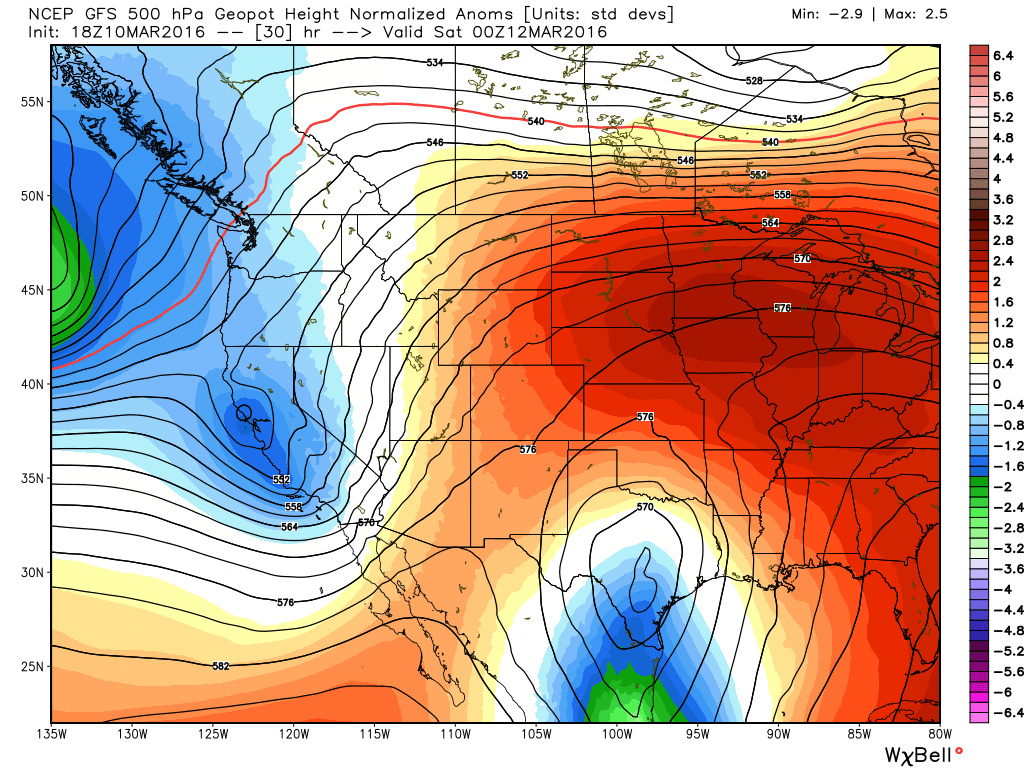 There will still be a few spokes of energy pivoting around the upper low today, so we will still carry a chance of showers or a thunderstorm throughout the day (showers this morning are popping up west of Houston already). But the heaviest storms will be in Eastern Louisiana and Mississippi. There will also likely be areas of showers/storms on the periphery of the upper low in interior Texas (basically north, west, and south of us). That puts us in between. So I'll put an optimistic spin on things and say, "Yes, a chance of showers or storms through the day today, but I will lean toward the bulk of the day not being too bad." We'll see if that works out.