It's a rather chilly morning across the region, with temperatures falling from the mid-30s far north of Houston to the upper 40s right along the coast. However, these will be the last chilly temperatures that Houston experiences for awhile, and today will also probably be our last mostly sunny day until next week.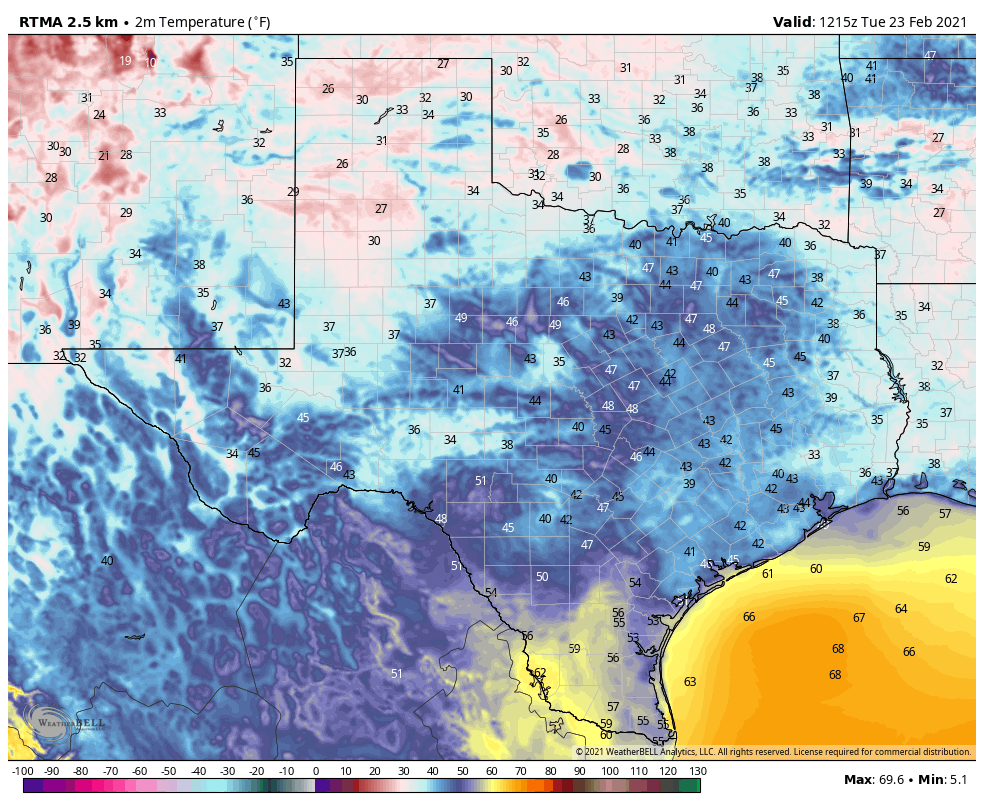 Tuesday
Some light sea fog will burn off fairly soon after sunrise, and temperatures will rise fairly quickly through the morning. High temperatures should reach the mid- to upper-70s across Houston with mostly sunny skies. Light winds will become more pronounced out of the south tonight, and temperatures will only drop into the upper 50s for most. These winds may help to work against the development of fog on Wednesday morning.
Wednesday
Increasing moisture levels will lead to a day of at least partly, if not mostly cloudy skies. Light, very scattered showers will be possible, but for the most part I think we'll just see gray skies. High temperatures will likely reach the mid-70s. Overnight, a weak cold front will approach Texas, but most of the high-resolution modeling suggests it will stall out along Interstate 10, or just north of there. As a result, fog may be a problem for coastal areas for the rest of the week.
Thursday and Friday
Conditions toward the end of the week will depend upon which side of the front you find yourself. Highs along the coast will likely be in the 70s, and in the 60s for areas further inland. There will be decent rain chances on both days, but accumulations overall should be slight, measured in tenths of an inch.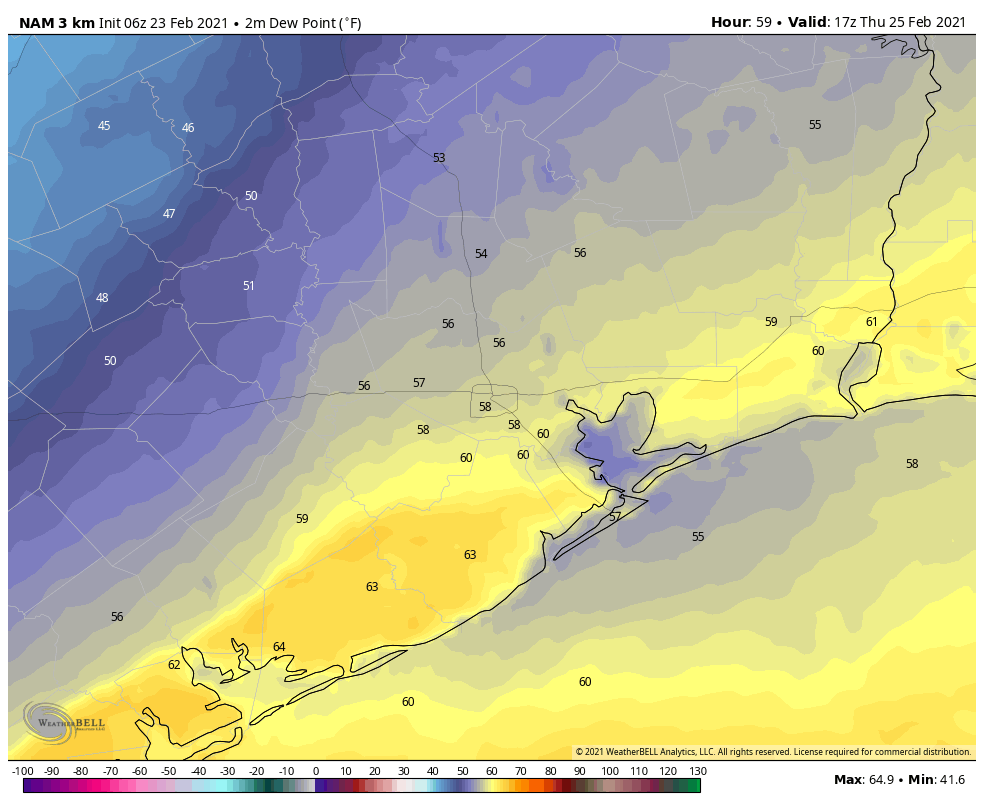 Saturday and Sunday
As the front washes out, expect a warmer weekend for pretty much all of Houston—highs in the 70s, lows in the 60s, mostly cloudy skies and plenty of humidity. Perhaps a third of the area will see rain, again most likely in the form of light showers.
Next week
Our next chance of a front that makes it all the way to the coast comes about a week from today, and we should return to more normal conditions for this time of year by then.
Another arctic front?
There appear to be rumors spreading of another Arctic Outbreak moving into the greater Houston area during the first week of March. I've been asked about this multiple times on Twitter and in emails, so it must be circulating somewhere. I haven't bothered to look. This rumor is not grounded in fact, however. While Houston may see some low temperatures in the 40s during the first week of March, I'd bet against anything lower. And I can definitively say we're not going to see a repeat of what we saw earlier this month, with record lows and widespread snow and ice.