Good morning, Houston. As we watch the region's first front approach our area, peter out, and die, I wanted to remind you one final time of Reliant's sweepstakes to win a free AC System. We've already had one winner, but there's still a second chance to win if you enter by next Tuesday. You can find an entry form, and details of the giveaway right here. It's an entire, brand-new system—quite a deal.
Thursday
The aforementioned front has made it through College Station, and is pushing into areas such as Katy. It may make it all the way to northern parts of the I-45 corridor this morning, but it is quickly weakening. As the front stalls we should see showers develop over central and eastern parts of the area later this morning and during the afternoon. It will be the same drill as recent days, with hit-or-miss thunderstorms. High temperatures will vary widely today, from upper 70s far west of Houston to low 90s along the coast. As drier air filters in to the region, lows on Friday morning may be a few degrees cooler than normal for most of the metro region.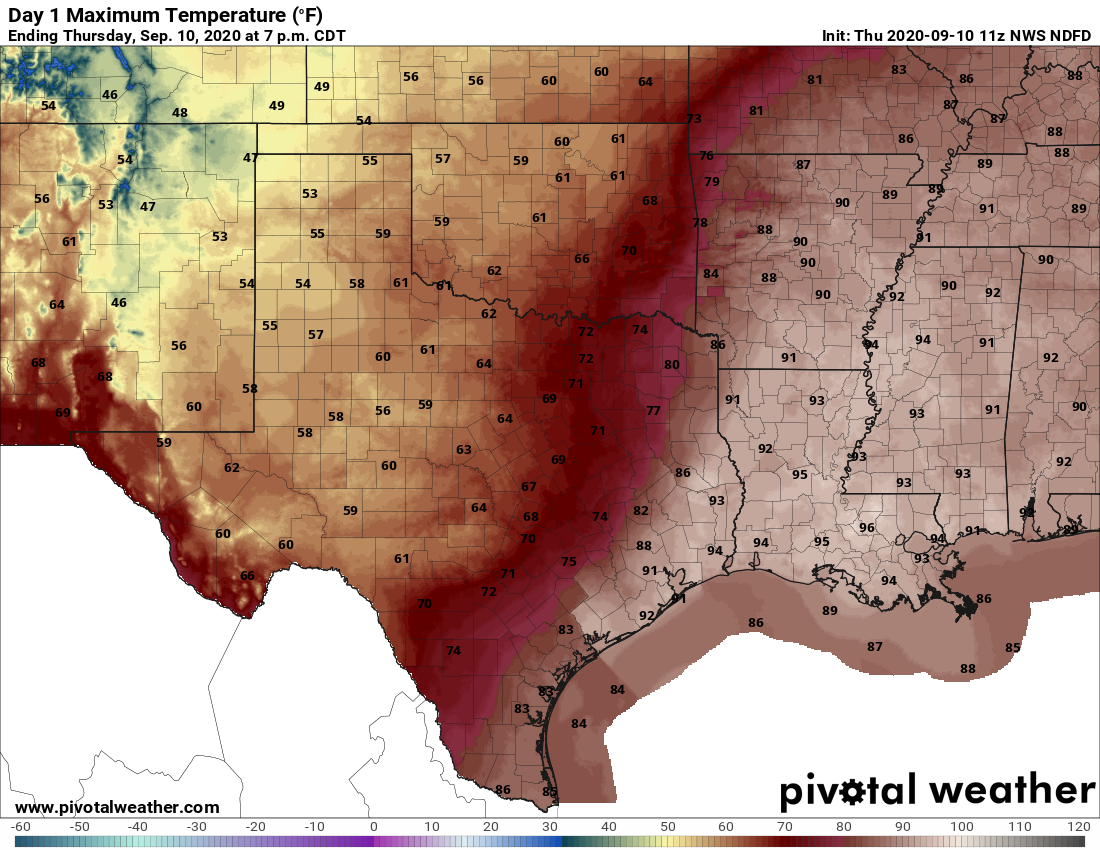 Friday and Saturday
Any semblance of the front will be gone by Friday, as summer returns in full force. Both of these days should see partly to mostly sunny skies with highs in the mid- to upper 90s. Rain chances will be lower, likely with only a few isolated to scattered showers developing during the afternoon.
Sunday through Wednesday
An upper level low pressure system will combine with a surge of tropical moisture during the first half of next week to bring better rain chances across the entire region, probably beginning later on Sunday. Right now we're not looking at anything extreme, but I think most of Houston can probably expect to see 0.5 to 2 inches of rain between Sunday and Wednesday or so. Increased cloud cover should also help to keep highs by Sunday or Monday in the low 90s. Overall, warm, humid, summer-like weather will continue at least into next weekend.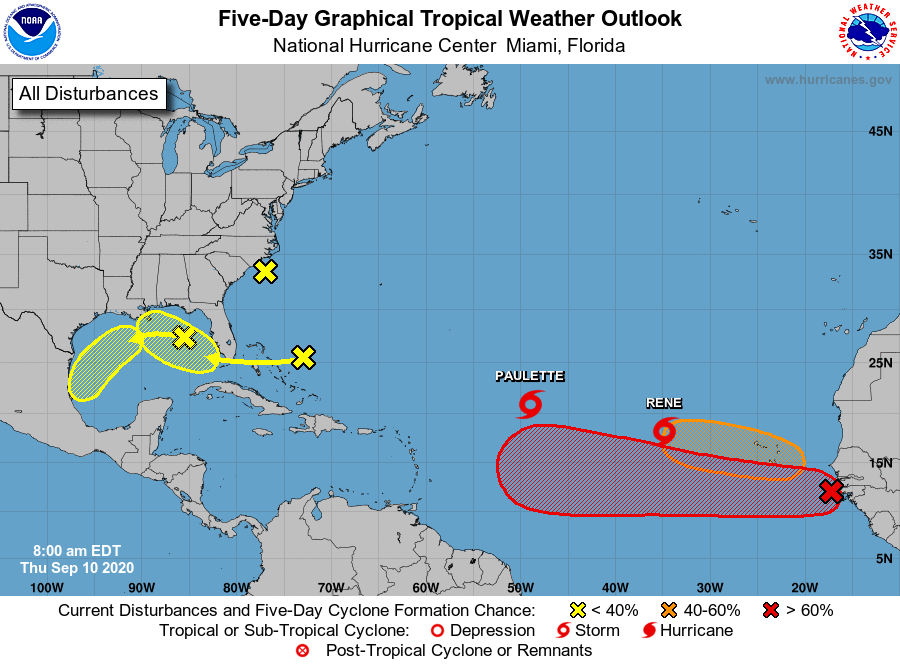 Tropics
There are a couple of yellow blobs on the National Hurricane Center's outlook for the next five days near the Gulf of Mexico, with 20 and 30 percent chances to develop into tropical depressions or storms over the next five days. Right now we don't anticipate either developing into strong tropical systems, but these will be helping to drive the rain chances we mentioned earlier, beginning perhaps on Sunday.