Houston's forecast calls for three hot days before a reasonably strong cold front sweeps into the area on Friday, likely during the afternoon or early evening hours. After that we're going to see an absolutely stellar fall weekend. We're also tracking the possibility of heavy rainfall on Thursday due to Hurricane Pamela, in the Eastern Pacific Ocean, but that threat should remain well to our west.
Wednesday
Today will be partly sunny, and hot. Winds will be out of the south at 10 to 15 mph, and highs will likely reach the low 90s for much of the region. Rain chances are near zero. If you're a person who likes summer in Houston, you'll want to soak up all this day has to offer. There will be plenty of humidity as well, of course. Overnight lows will be sticky, in the upper 70s.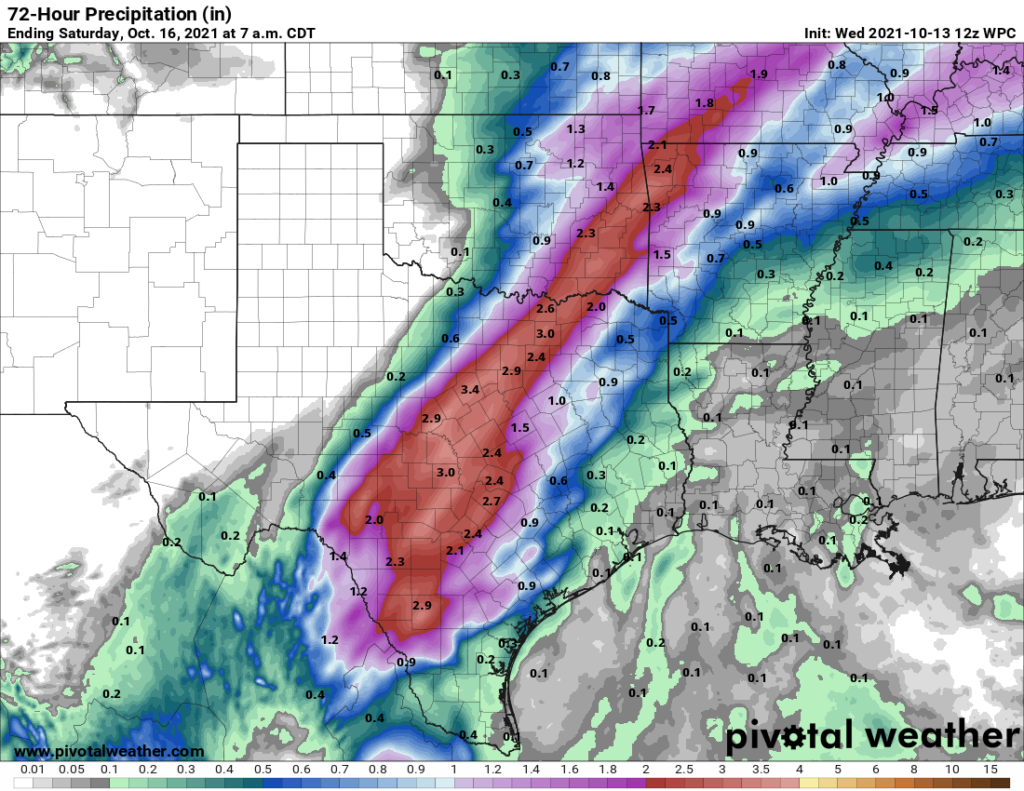 Thursday
Hurricane Pamela will make landfall in Mexico today and, traveling to the northeast, approach the Big Bend area early on Thursday. This will bring the potential for heavy rainfall into the state on Thursday, but we think the bulk of this activity will be in Central Texas, along the Interstate 35 corridor, where 2 to 4 inches of rain may fall. For the Houston area, I think most areas will see on the order of a tenth of an inch or two of rainfall, but we can rule out some isolated spots of heavier rainfall. This will otherwise be a mostly cloudy, humid day with highs in the upper 80s.
Friday
Are you sick and tired of summer? Well, relief is on the way. Friday should be a mostly sunny day, with highs near 90 degrees. But later on a front with a fairly striking gradient of temperatures and dewpoints will push through on Friday. Best guess for timing is that the front will reach the Interstate 69/Highway 59 corridor in central Houston around 4 to 6 pm, and the coast around sunset or shortly thereafter. We may see a broken line of showers with the front, but overall, rainfall accumulations do not look too impressive.
Saturday and Sunday
Saturday should see at times breezy conditions in the wake of the front, with northerly winds possibly gusting to about 20 mph. Winds will die down later during the afternoon. Skies will be sunny, and with the influx of cooler air high temperatures will probably max out in the mid-70s. Saturday night should be the coolest of the period, possibly dropping into the upper 40s for far inland areas, with 50s for most of the region. Sunday will again be in the superb 70s.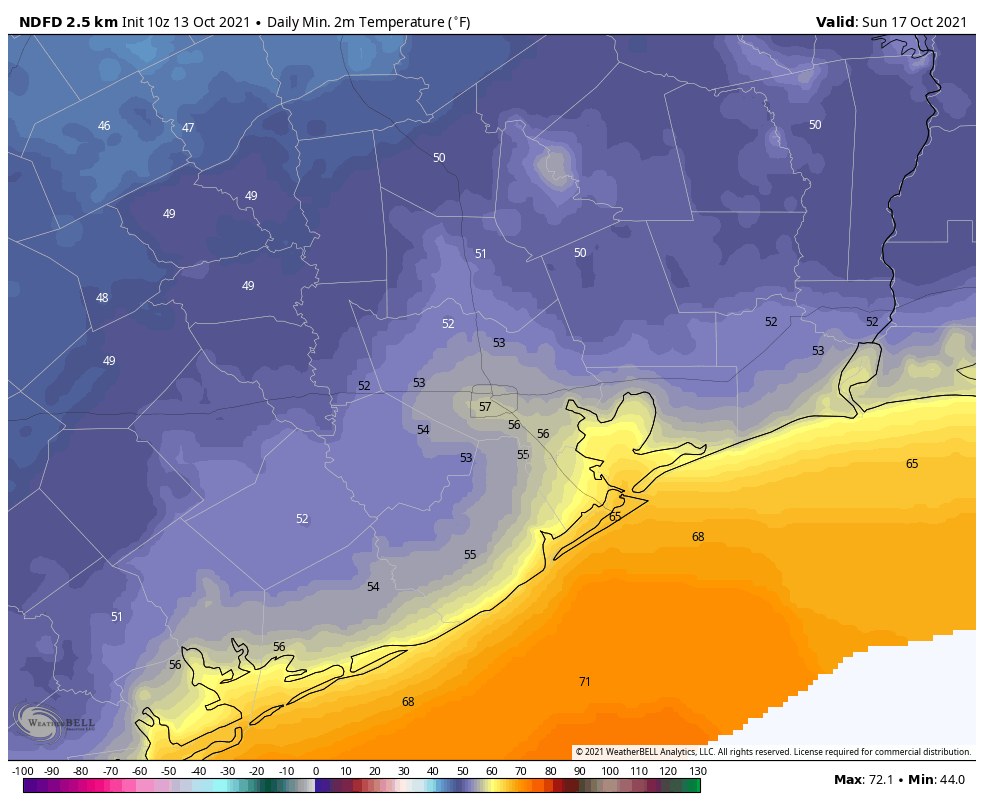 An onshore flow resumes by Monday or so, but highs will probably only recover to the low 80s by the mid of next week.