When I do Friday posts, I often have a problem where I feel as if I am writing too much about what's happening with the weather. So I spend a good bit of time editing down some stuff and trying to focus on the important points. Today should be easy, as there is really only one important point: Sunshine!
Today through Sunday
This is the weekend we have been anticipating for months. It will feature mostly clear skies, pleasant temperatures, and pretty comfortable humidity. There are a couple things going on in the background to point out.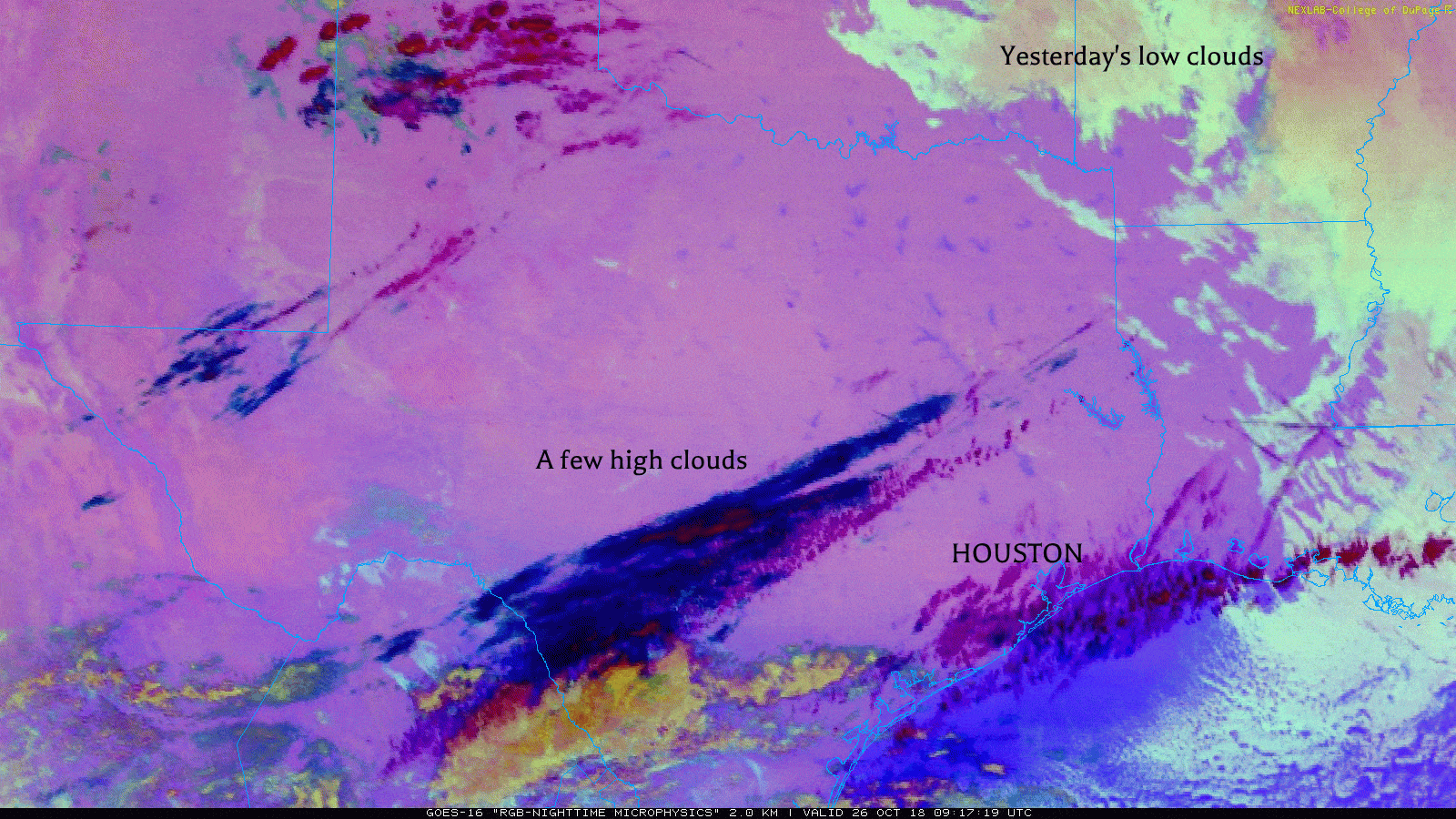 First, a few high clouds will stream across the region today, but they should not do anything other than add character to an otherwise blue sky. Look for temperatures to warm up into the middle 70s this afternoon.
A weak cool front should pass through the area this evening, but it likely won't do much. Look for mid-to upper-50s in most spots and near 60 at the beach.
Saturday will be sunny and gorgeous. It will be a touch warm, but the low humidity will counteract that a bit. Expect generally lower 80s for high temperatures. We will be a few degrees warmer Saturday night, so expect around 60 in Houston, lower 60s near the beach and upper-50s northwest.
"Sun"day will live up to its name. It will be a little warmer still, with highs in the middle 80s possible. Again, mostly comfortable, low humidity will help.