The temperature at Bush Intercontinental Airport fell to 64 degrees this morning, which semi-officially means that "fall" has arrived in Houston. According to our records, this is the second-latest date on which a 65-degree or cooler night has come to Houston in the months of September or October. The only later date came back in 1904, on October 13th.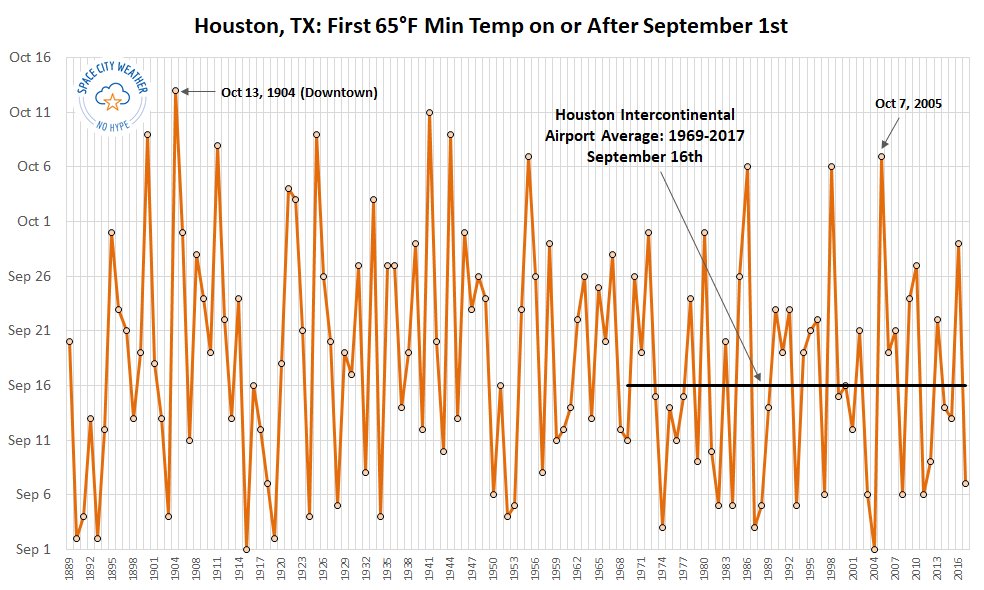 Despite the long wait, we can now look ahead to very fine weather in the coming days, so let's get right to it.
Thursday and Friday
Hello, fall. We'll have two sunny days, with high temperatures around 80 degrees. Thursday night into Friday morning should actually be a couple of degrees cooler than this morning, but Friday night will be a smidge warmer as we begin to feel the rumblings of the onshore flow.