For parts of Houston, yesterday was a dry sandwich on rain.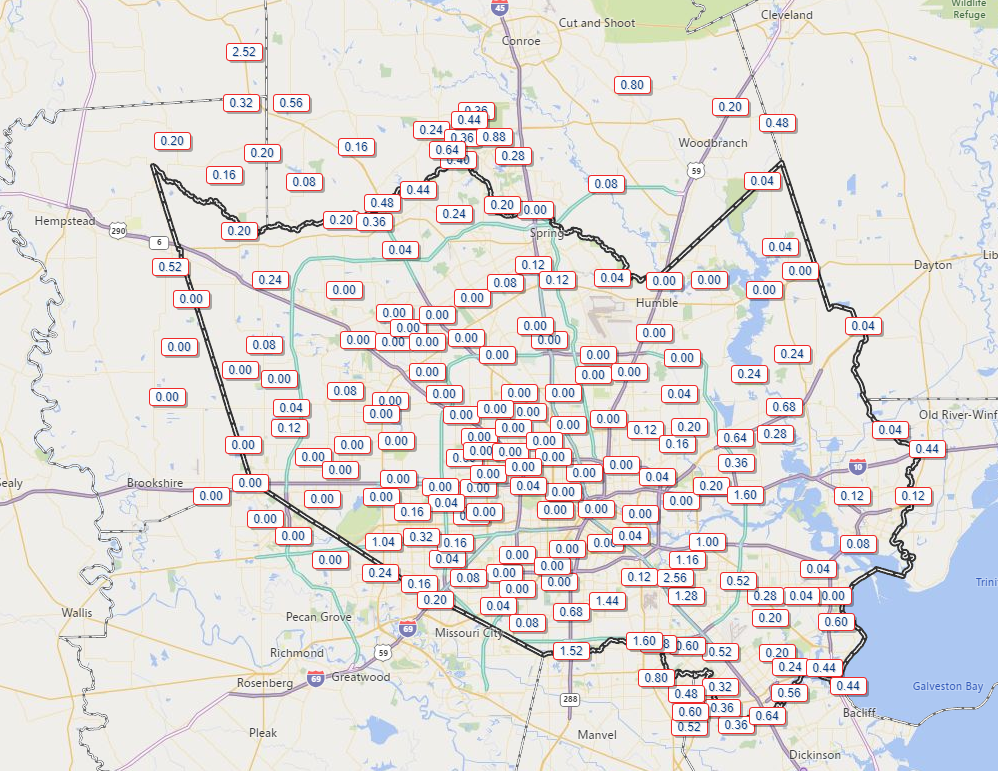 How's that, Matt? Well, from the map above, you can see The Woodlands had just shy of an inch of rain in spots from morning storms. Grimes County even checked in with over 2.5 inches near Navasota. Other locations from northwest Harris into Montgomery Counties also got measurable rain. Then, south of Houston, afternoon storms deposited over 2 inches near Hobby Airport and over an inch down toward Pearland, with some more rain in other spots. Inside Houston, it was mostly dry. The east side saw some showers, but rains were mostly limited for the Inner Loop and north and west of town. We will take another swing at some rain chances today.
Today
Radar is quiet around the Houston area this morning, with just a few dying showers to our south.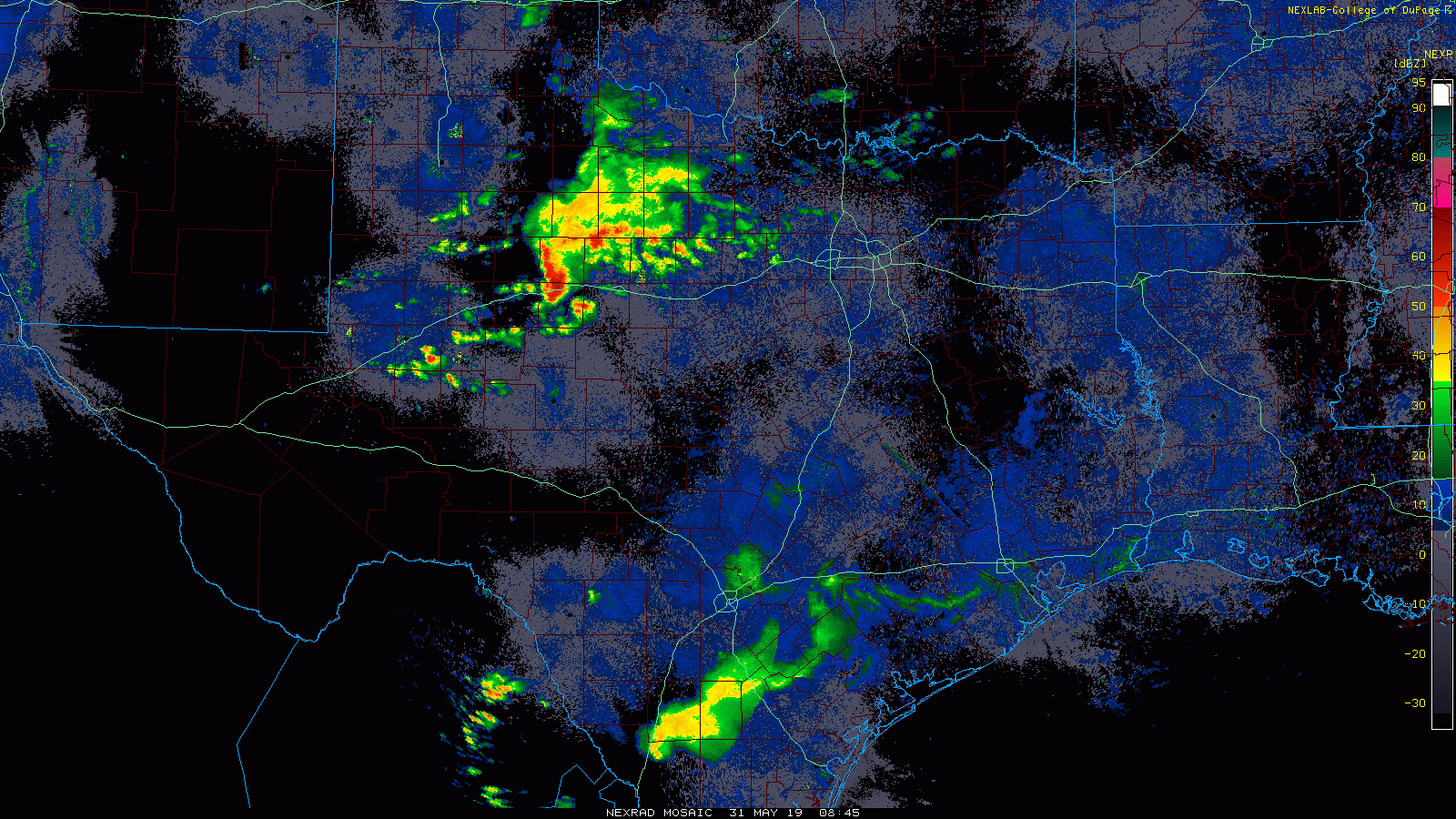 The more impressive storms this morning are near Abilene and west of Fort Worth. Look for that cluster of storms to drop southeast through the morning, possibly arriving far northwest of Houston near College Station by early afternoon. At the same time, a new scattering of storms should develop in and around Houston after 12-1 PM or so. So, the bottom line today: Expect a mostly quiet morning, with scattered storms this afternoon. Those under the most persistent storms later today could see two to three inches of rain in a short time. But also like yesterday, some folks in the area won't see any rain at all. Have an umbrella for later, just to be safe.
Before and outside of any storms, temperatures will top off within a degree or two of 90 by early this afternoon.
Weekend
We shouldn't see much more than a passing shower or two in the area for Saturday and Sunday. Most of us will be dry the entire weekend. Look for partly to mostly sunny skies both Saturday and Sunday. Temperatures will begin to heat up a notch further, with low 90s likely during the day away from the coast and upper-80s in Galveston. Nighttime lows will generally be in the lower of middle 70s inland and mid- to upper-70s along the coast or bays.