Last week, we briefly mentioned the possibility of a disturbance forming in the Gulf of Mexico in early June, and that now appears more likely to happen. We have plenty of more questions than answers, and the most important message we can offer right now is to not be overly concerned with this. Watch it, yes, and we will. But we don't know whether a tropical storm will even form, whether it will strengthen, or where it will ultimately go. So let's talk about what we do know.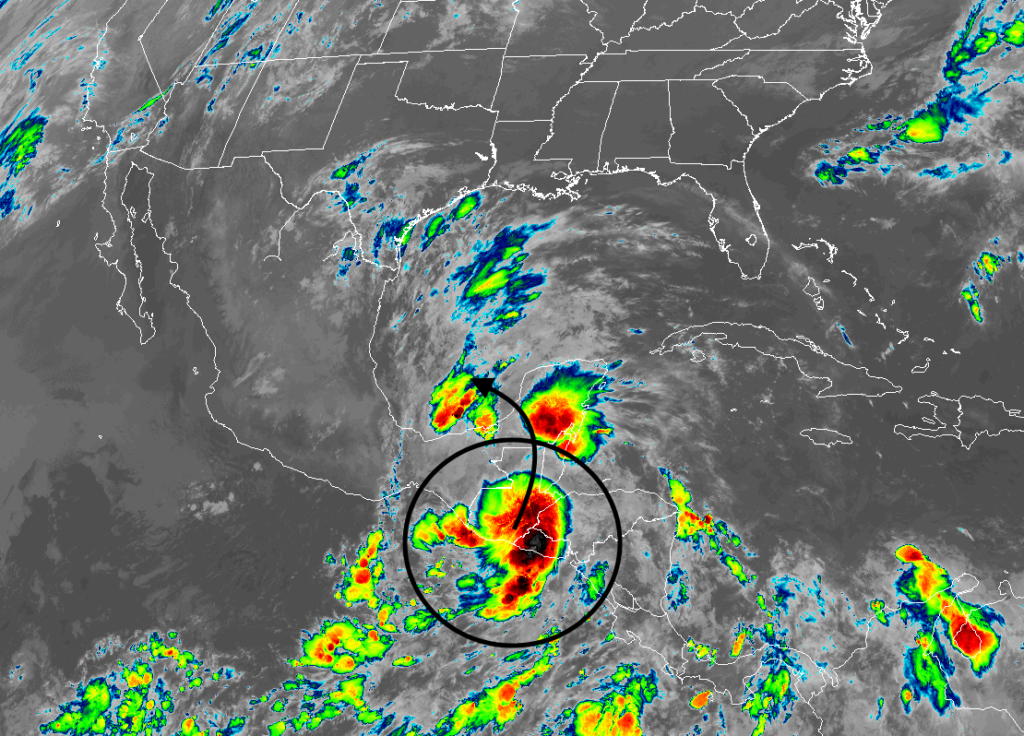 Tropical Storm Amanda formed in the Pacific Ocean early this morning south of Guatemala, and it will bring very heavy rainfall to Central America over the next couple of days as it moves generally northward. Its center, likely to weaken into a depression or weak low-pressure system, will then probably move into the southern Gulf of Mexico by Monday or Tuesday. At that point it should find favorable conditions to potentially strengthen some time next week. The National Hurricane Center now rates it as having a 50 percent chance of development over the next five days. If it does so, it probably would be renamed Cristobal.
Most of our best model guidance suggests that steering currents will be relatively weak for a couple of days, perhaps into Thursday. And as the tropical system cools its heels this will make for very wet conditions in Mexico, likely most acutely in the states of Veracruz, Tabasco, and Campeche. Perhaps by later Thursday or Friday this low pressure system—which could be a tropical depression or storm by then—will begin to lift north.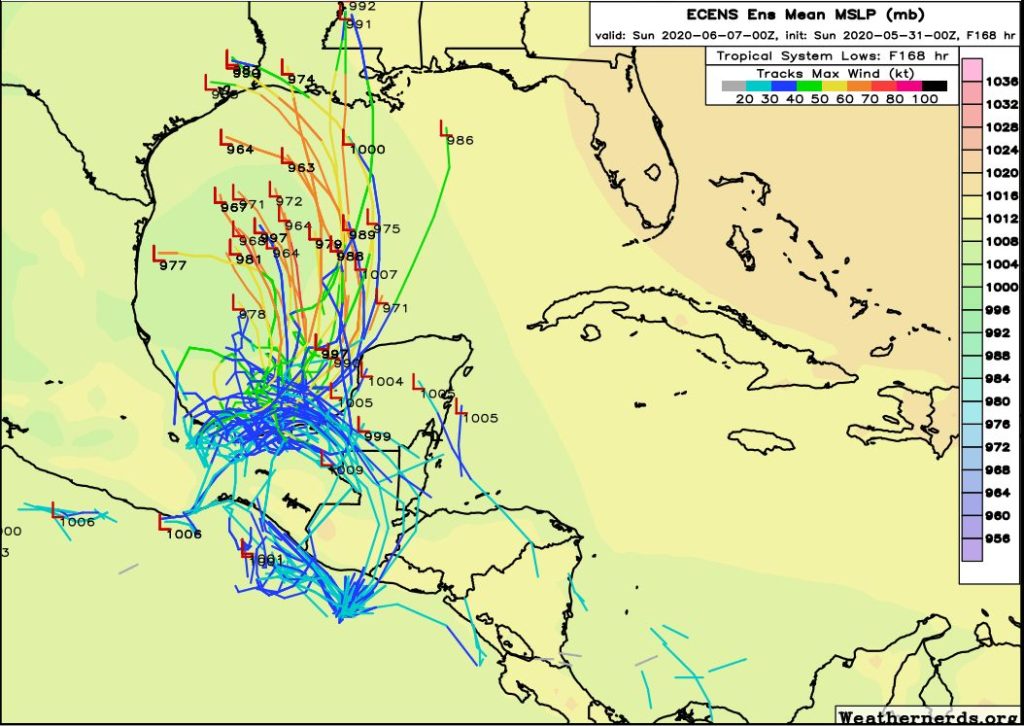 After that it is difficult to say much intelligible. There are several factors at play, including a ridge of high pressure over the southeastern United States. Depending on the strength of this ridge, it could push a tropical system near Texas or Louisiana about one week from today. Most likely, this system will be of the tropical storm variety, given that it is only early June. However, the Gulf of Mexico waters are warmer than normal, so there is at least a chance (20 percent, perhaps?) that the storm strengthens into a hurricane. In any case, the biggest threat is probably rainfall, and toward the end of next week it's possible that some location along the Gulf Coast picks up a healthy amount of precipitation. While this could occur anywhere from northern Mexico to Florida, Texas is very much in play based on the latest model guidance.