Hi all. I'm jumping in on Father's Day to say that we are seeing some fairly high atmospheric moisture levels this morning that may, in turn, lead to at least scattered thunderstorms today, if not more widespread storms. This will provide a contrast to the recent string of hot and sunny days Houston has experienced.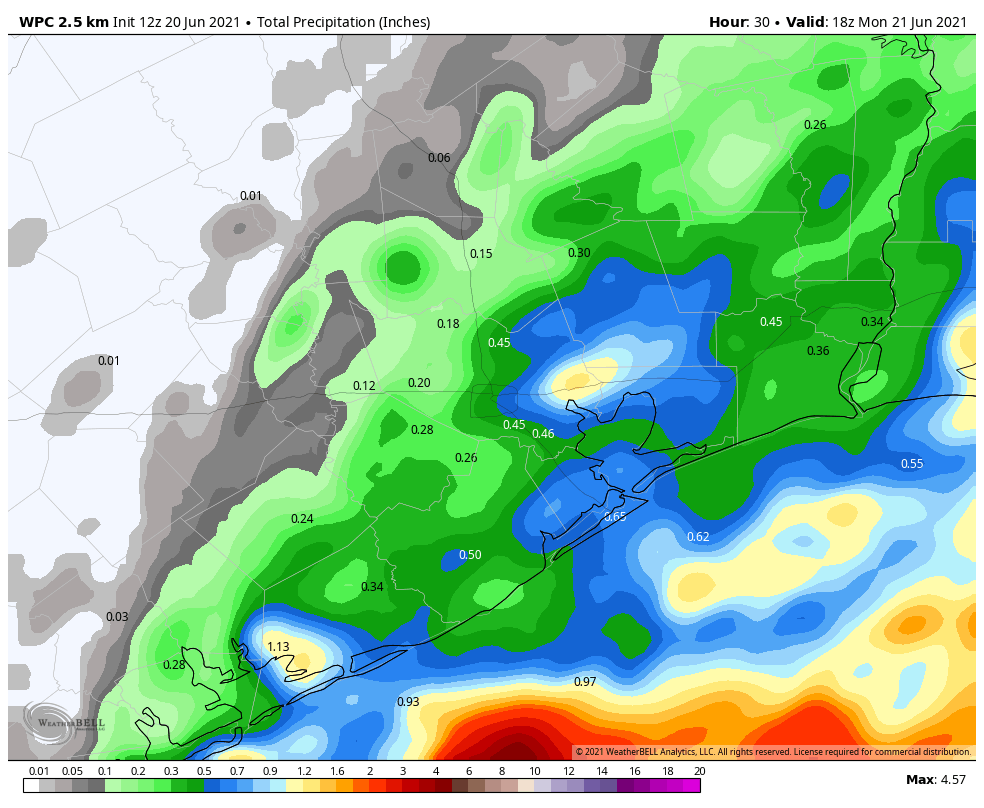 The next three days all look fairly wet for the region. Given the higher moisture levels, a disturbed atmosphere, and a weak "cool" front on Monday night and Tuesday, each day should see elevated rain chances. Sunday through Tuesday will each probably have about a 50 to 70 percent chance of rain during the daytime, with lesser odds at night. The better rain chances will come closer to the coast, and for the eastern half of the region.
In terms of three-day accumulations, most of the area will probably see 0.5 to 1.5 inches if rain. However, for areas closer to the coast, and east of Interstate 45, it would not surprise me to see some areas pick up 3 to 5 inches between now and Tuesday night.
It's not going to be a total washout, by any means. And areas west and north of Houston will likely see a fair bit of sunshine over the next few days. But if you're heading to the beach to celebrate dad today, you probably should also buy him an umbrella as a gift—just in case.
We'll return with a full post on Monday morning.