We had a few more thunderstorms yesterday, with a handful of areas (but a fair amount of population) seeing some rain. We may repeat that today before drier weather returns for the weekend. As for the Fourth, well, it's going to be a close call.
Today
Look for a very similar day Friday to what we saw on Thursday. We'll see a handful of showers or rumbles of thunder once more. There's a very small chance that areas northeast of Houston could see a bit more activity today. Otherwise, sun, clouds, and hot. We'll make another run for the low- to mid-90s. Haze may become a bit more obvious today as the leading edge of the Saharan dust plume arrives in Texas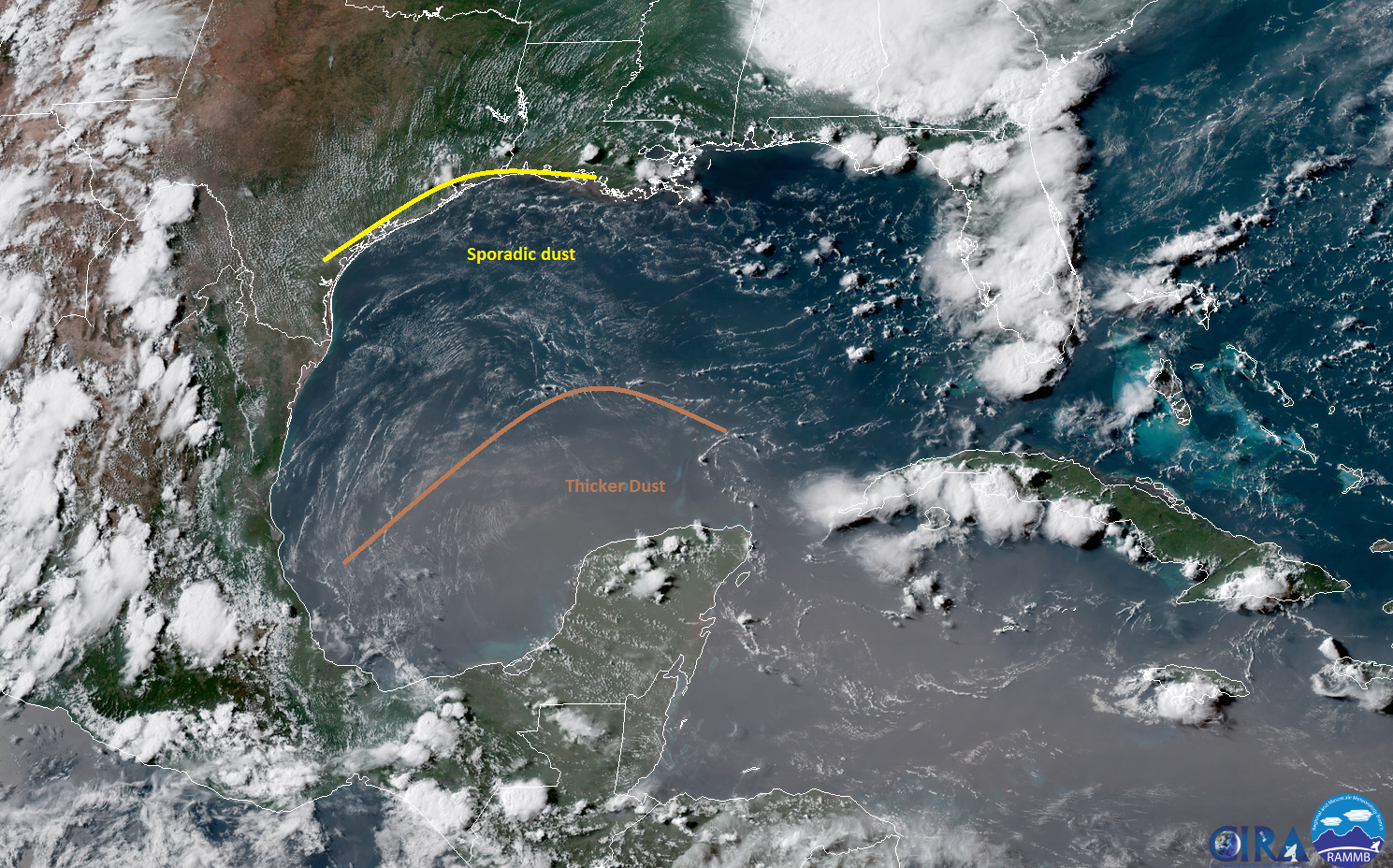 Weekend & Monday
There should not be much weather to speak of this weekend. It will be dry and hot. Look for high temperatures in the mid-90s on average. Monday may end up being the hottest of the three days, and I wouldn't be surprised to see Houston register a 96 and 97 by then. Rain chances are almost never zero in Southeast Texas in summer, but this weekend will be close. We don't expect much in the way of afternoon showers, even on the sea breeze right now.
We'll continue to deal with dusty skies, which could again degrade air quality in Houston, so take it easy if you'll be outdoors. I know this is Texas and most of us are used to the heat, but, coupled with the haze and dust, this weekend will probably feel just a tinge worse than usual. Drink plenty of water, take it slow, and check up on anyone you know that may be vulnerable in the heat.