Good morning. Houston's hotter than normal weather for July will continue for the foreseeable future, as high pressure continues to set the agenda through the weekend and into next week. It looks as though the heat will peak this weekend, with triple-digit conditions for much of the area, before a slight moderation in temperatures next week. As for when we might see widespread rainfall, that is probably at least a week or 10 days off.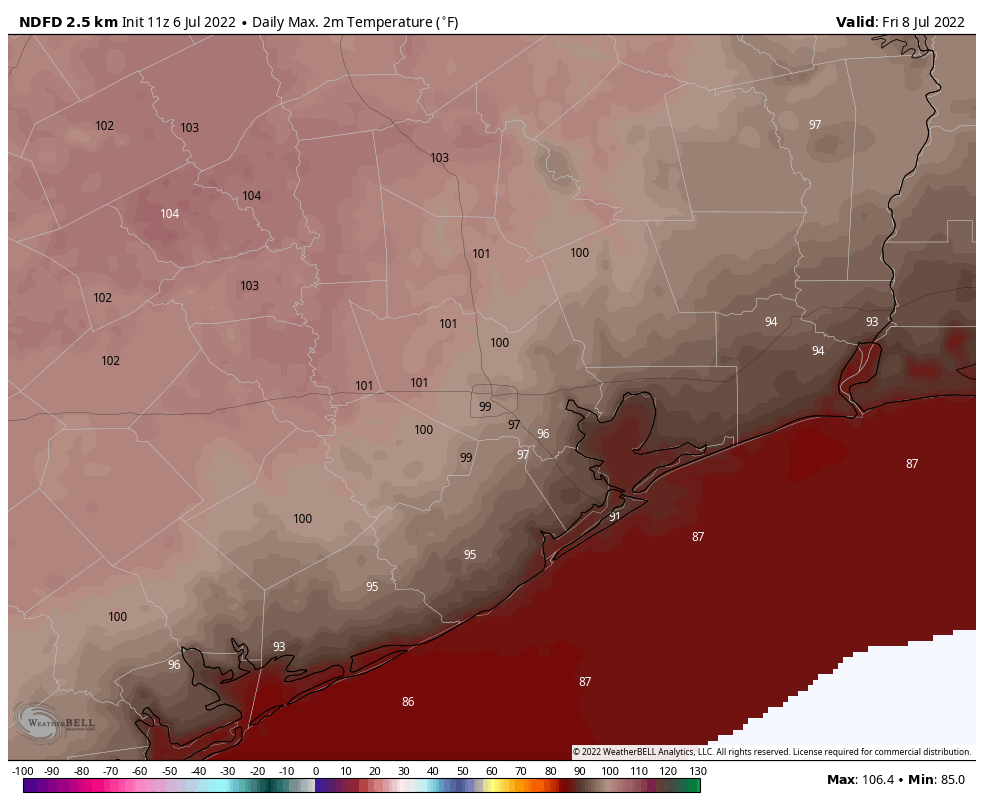 Wednesday
Skies will be mostly sunny today, with highs generally in the mid- to upper-90s for central parts of the Houston area, with warmer conditions possible inland, and slightly cooler weather along the coast. Winds will be out of the south at 5 to 10 mph. As an atmospheric disturbance approaches, we may see a few scattered to isolated showers this afternoon, but overall chances are probably about 20 percent for the coast, and 10 percent inland. So, not much. Lows tonight will probably not fall below 80 degrees.
Thursday
A day quite similar to Wednesday.
Friday, Saturday, and Sunday
The heat continues to build into the weekend, with highs of about 100 degrees likely for much of the metro area, to go along with sunny skies. Rain chances are less than 10 percent—unless you count the perspiration falling as you walk outside.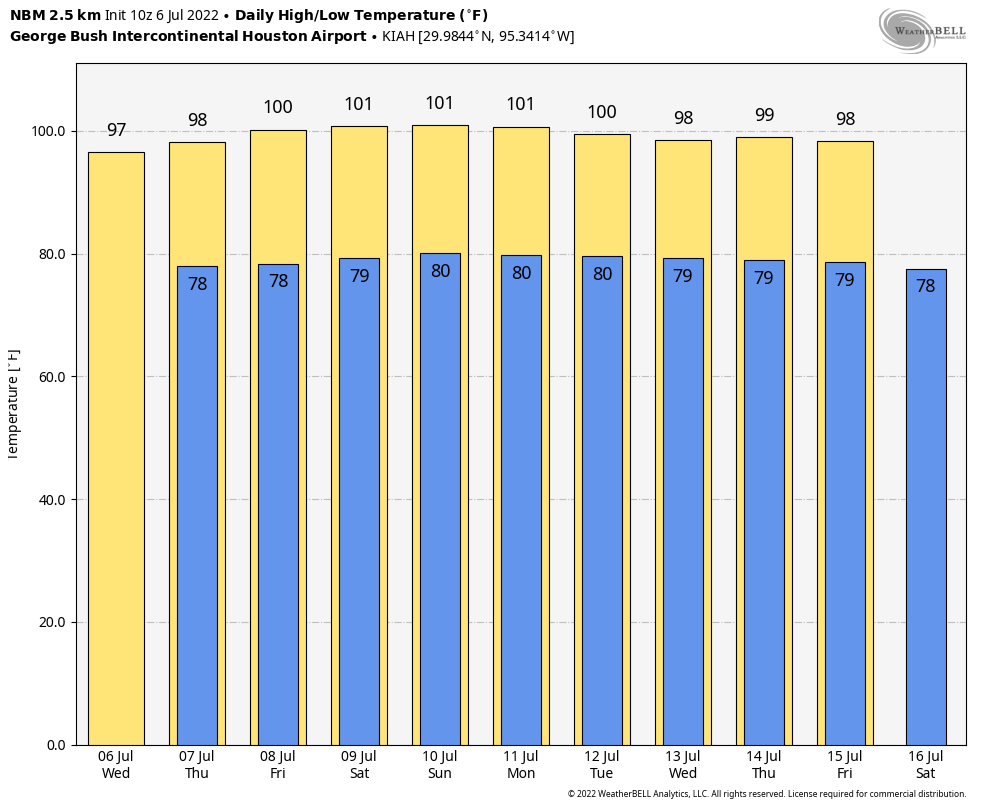 Next week
It looks like the high pressure system will retreat a bit to the northwest next week, which should bring highs down a couple of degrees. It won't be much to start. But I could see the development of more clouds later next week, and that's when rain chances may start to improve a little bit.