We have registered many complaints from readers (and, frankly, ourselves) through much of 2018 regarding the timing of dreary weather on weekends. Well, here you go: A good one!
Today & Saturday
March will go out like a lamb, as today and tomorrow look truly splendid. Expect sunshine both days. We'll warm today into the upper 70s, before cooling back on average into the upper 50s tonight (warmer at the coast and cooler inland). Look for us to top off around 80 degrees on Saturday.
Easter Sunday
No changes to our going forecast here. We should see onshore flow resume, which should allow for a subtle increase in humidity levels. But it will be partly to mostly sunny much of the day, with temperatures warming from the lower 60s into the lower 80s. Rain chances remain near zero. Enjoy it!
Next week
Monday should start the transition back toward active weather. We should see more clouds than sun and a minor chance of showers. It will be a muggy morning Monday (mid or upper 60s), warming back to around 80 degrees Monday afternoon. Details in the forecast seem to break down on Tuesday and Wednesday. We'll probably get another round of showers and thunderstorms, though it should pale in comparison to what we saw on this past Wednesday night.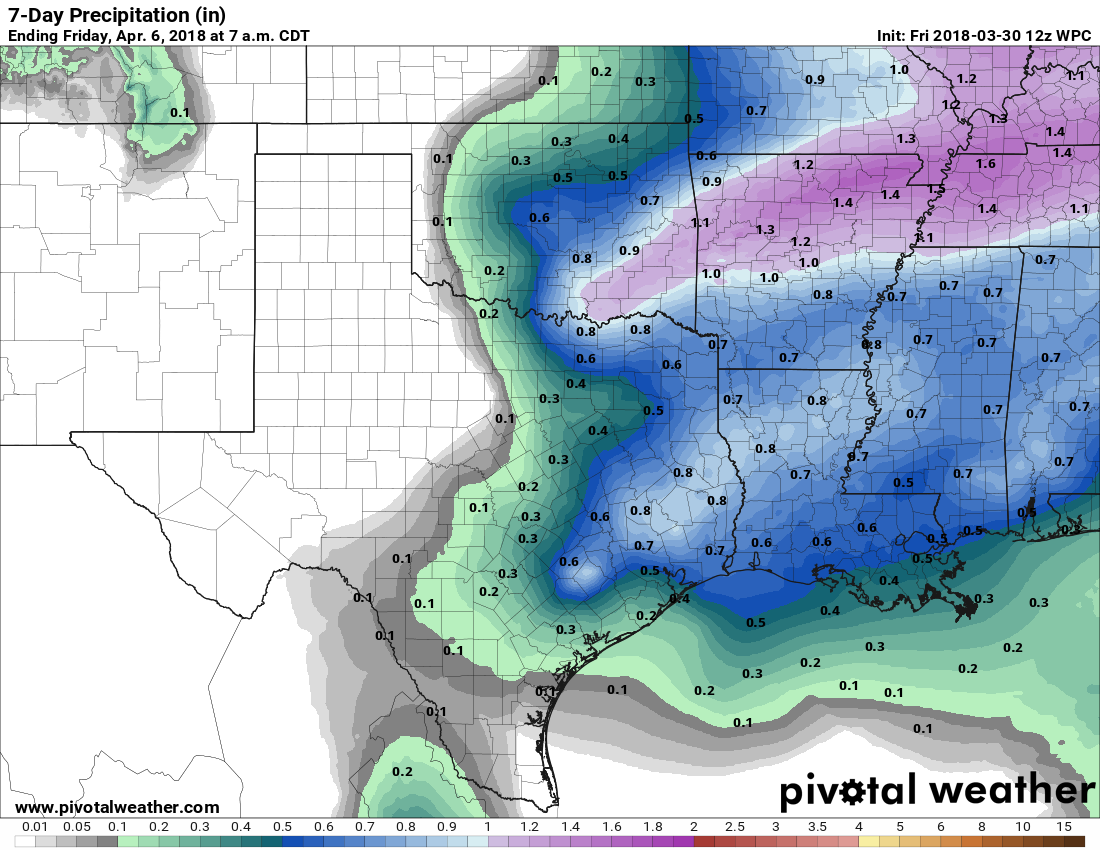 Still, a bit more rain will be on the way. Tuesday night into Wednesday morning looks like the focus of things today, but that could change. We'll freshen this forecast up on Monday when some of the details come into better focus.