Well, so much for the high pressure that was supposed to tamp down on rain activity Thursday. Despite the influence of a ridge to the west of the region, some pretty strong showers still popped up over Houston, dropping as much as 1.5 inches near the Waller-Harris County line Thursday. I think we'll be in for a similar pattern this weekend in which perhaps only 30 to 40 percent of the Houston area receives rainfall in any given day, but those areas that do see showers could experience some briefly heavy rainfall. Welcome to the game of rainfall roulette.
Friday
Mostly sunny skies this morning should allow temperatures to push up into the low- or even mid-90s by early this afternoon, and this will be warm enough to help generate some scattered showers and thunderstorms.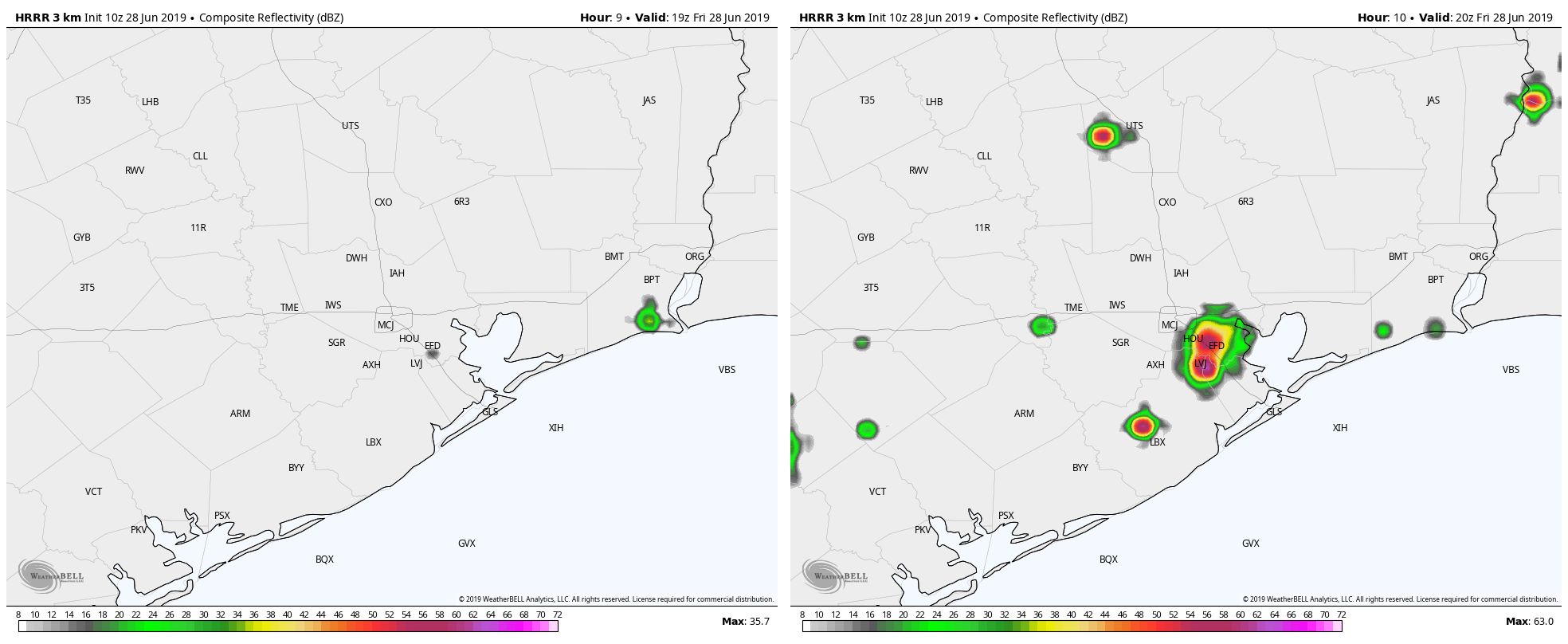 High resolution modeling suggests these storms will initiate around 2pm or 3pm and then wane by or before sunset with the loss of this daytime heating. Rainfall could be briefly heavy under some of these storms, potentially making something of a mess during the evening commute. However, we don't have any flooding concerns beyond the usual mess on streets. Lows Friday night should fall into the mid-70s.