The first significant rains have moved into Houston this afternoon and early evening as 1 to 3 inches have generally fallen across the area during the last six hours.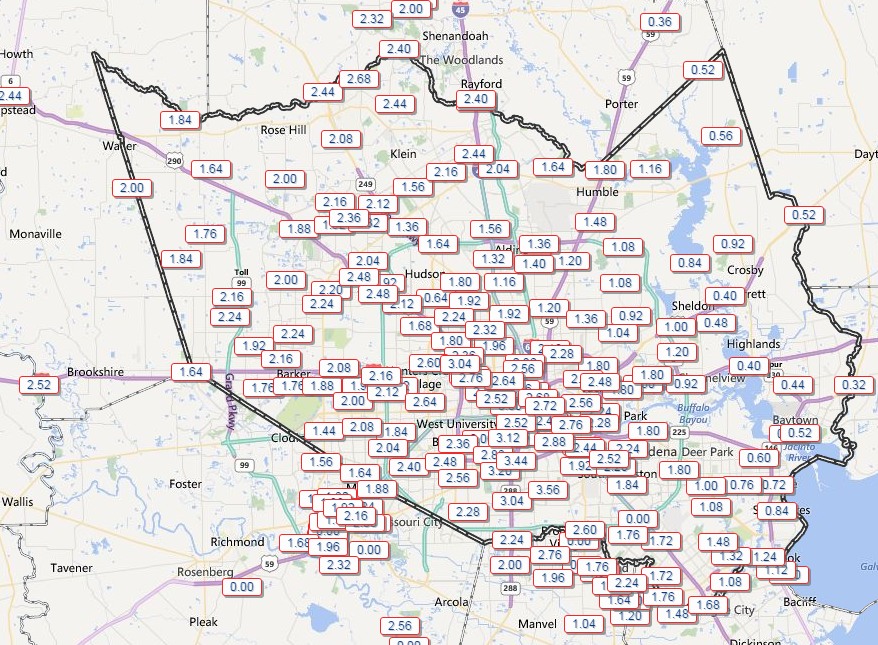 Houston's bayous have thus far handled the inflow of rain, no doubt aided by the fact that the region's parched soils have sucked up some of the water and rainfall rates generally have been less than 1 inch an hour.
If the rains hold steady like this there will be few problems. But will they hold steady or increase in intensity? The answer is that, for some areas, tonight will bring mostly steady rains. But for other areas things will get much more intense.