After a spike in humidity since Tuesday, more refreshing weather will filter into Southeast Texas today. That will set the stage for what should be a pretty quiet weekend.
Today & Weekend
The cold front discussed this week will finally slide through here today. Humidity should still be a bit high this morning, and areas of fog around the region will lift. As the afternoon wears on, we'll see humidity drop. By later today, dewpoints drop into the mid 60s in most of Southeast Texas.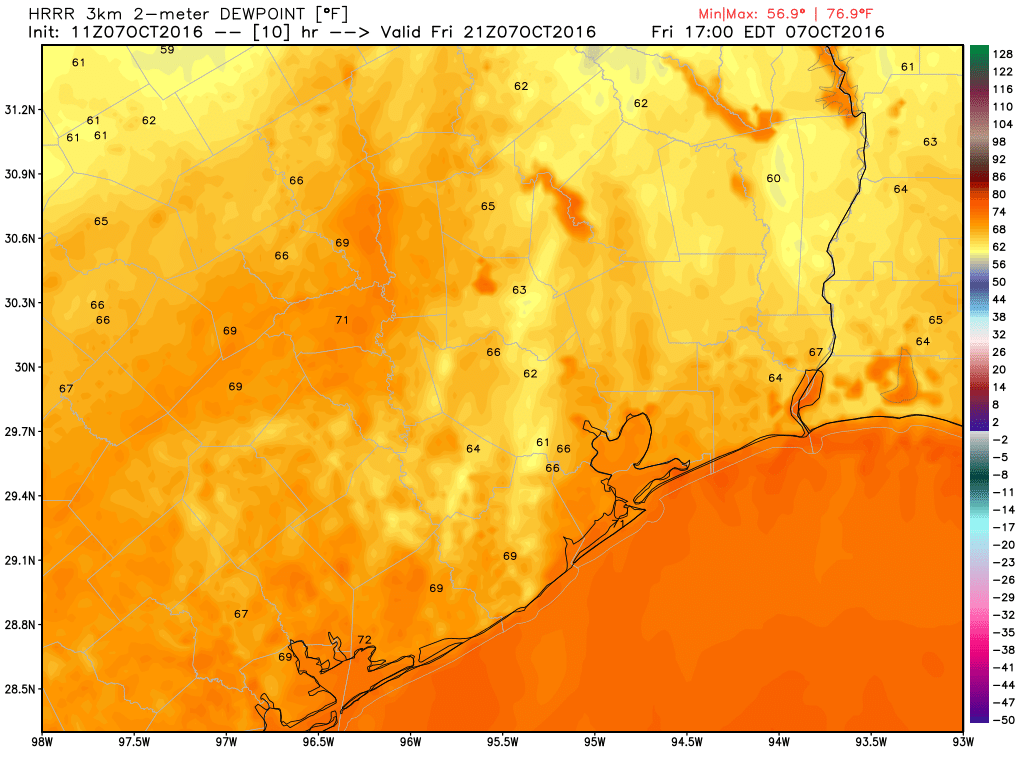 High temperatures today will top off near 90 degrees, so it won't exactly be suddenly beautiful. Saturday will still be a tinge humid, but high temperatures should be a couple degrees cooler.