Steady, moderate to heavy rain showers are continuing to fall across the Houston metro area tonight. But even the most intense showers are only producing rain at a rate of about 1.25 inches an hour. That is within the capacity of most Houston roadways and bayous to handle.
Emphasis on "most." During the last hour some of the heaviest rain has fallen in central Houston, where areas like White Oak Bayou at Heights Boulevard has risen to within about 2.5 feet of the top of its banks. The bayou is likely to stray beyond its banks later this morning. A number of downtown streets may flood early Sunday morning.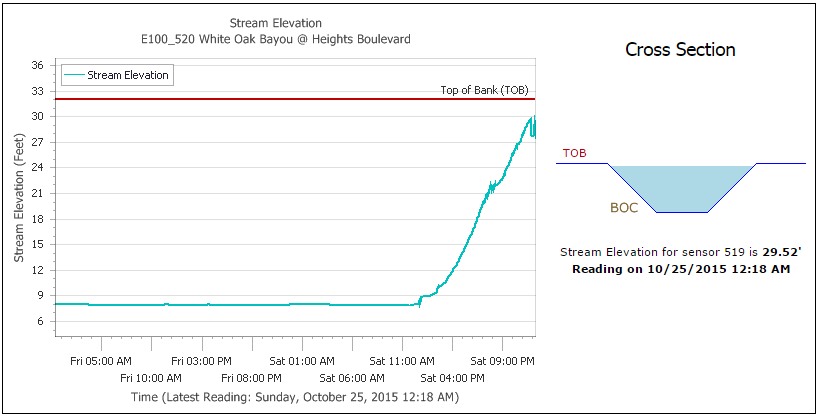 It's also true that there are already more than two dozen roadway closures in the region due to high water. But these are, for the most part, temporary closures of roads that often flood during heavy rains.
The reality is that this storm appeared capable of producing rainfall rates of 3 or even 4 inches per hour, which we have not seen so far today, nor do we seem likely to see on Sunday. This has allowed the region's bayous to so far largely contain the heavy rain.