As the sea breeze and a weak front collide over Houston we're starting to see widespread development of showers and thunderstorms over the metro area. It appears that storms between 2:30 and 4:30pm CT will probably be heaviest for the central and northern parts of Harris County.
A flood advisory has been issued for the following areas until 4:30pm CT: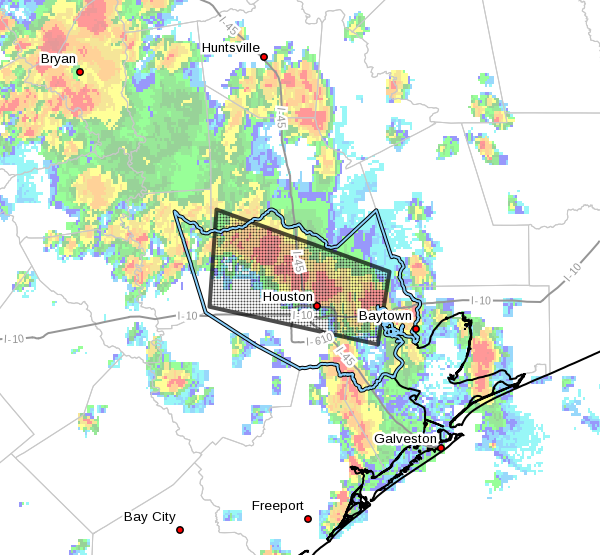 These storms will be capable of producing moderate to heavy rainfall with the potential to flood some low-lying streets. However we do not expect these storms to produce widespread flooding. Strong wind gusts and lightning are also a threat. These storms will probably die out for good by, or shortly before sunset.